Mission Bay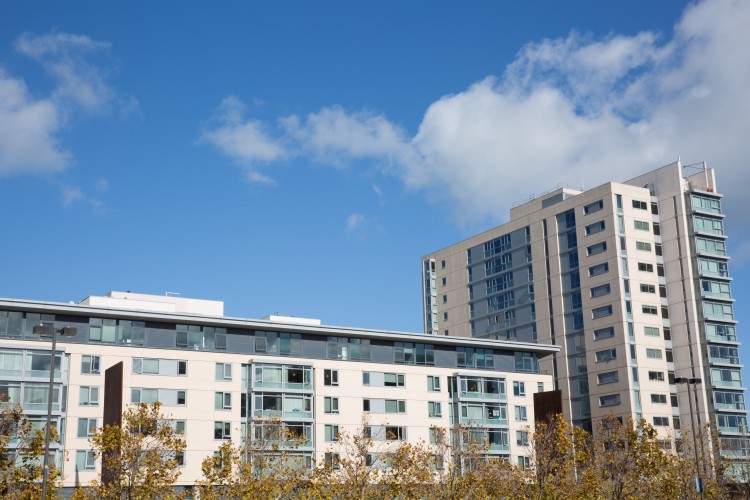 City living in San Francisco's fastest growing neighborhood.
Located in one of the sunniest parts of the city, Mission Bay is home to the majority of UCSF Housing tenants. Affording great views and all the conveniences, this complex is comprised of four high rises totaling 431 units and features multiple floor plans: studios, 1-bedroom, 2-bedroom, and 3-bedroom apartments – plus an option to rent a single room in a 4-bedroom group apartment.
Features
▪ On-site Housing Services office and 24/7 emergency maintenance response
▪ Spacious common laundry rooms, secured bike rooms, and a community room
▪ Dishwashers, garbage disposals, ovens/ranges, and refrigerators
▪ Solid walls and double-paned windows reduce noise
▪ All apartments are unfurnished but include carpeting and window coverings
▪ Ethernet service and wireless internet included (pre-activated data ports in each room)
▪ Walking distance to Genentech Hall, Gladstone Institute, Rock Hall, Byers Hall, The Bakar Fitness & Recreation Center*, China Basin, Oracle Park, and Cal Train
▪ Frequent UCSF shuttles connect to all other UCSF locations, local supermarkets, and shopping districts
▪ Located on the "T-Third" MUNI light rail train line
▪ Close to the library, restaurants, cafes, pub, and ATMs
▪ Parking permits are available through UCSF Transportation Services
*UCSF students have a Fitness & Recreation membership included in registration fees, others may have enrollment and membership fees.
Please note:
No pets and no smoking allowed.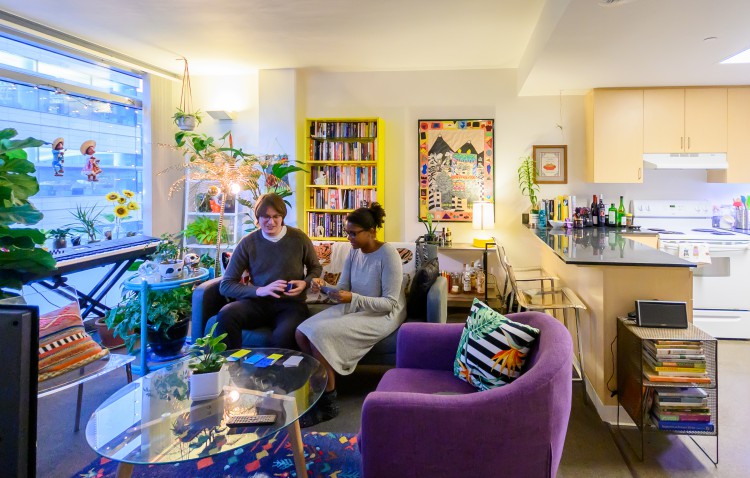 Getting Around the Neighborhood
• Getaround car share within .6 miles (12-min walk)
• Ford GoBikes within 1 block at Mission Hall
• T-3rd Muni train within 1 block
• Gus's Market within .3 miles (7-min walk)
Mission Bay Floor Plans
Floor plans are provided for informational purposes only. They are only approximations and actual apartments may vary.
Search Mission Bay Floor Plans