Our Communities
UCSF Housing offers a variety of living spaces at or near our Parnassus and Mission Bay campuses. Explore each community below.
---
---
---
---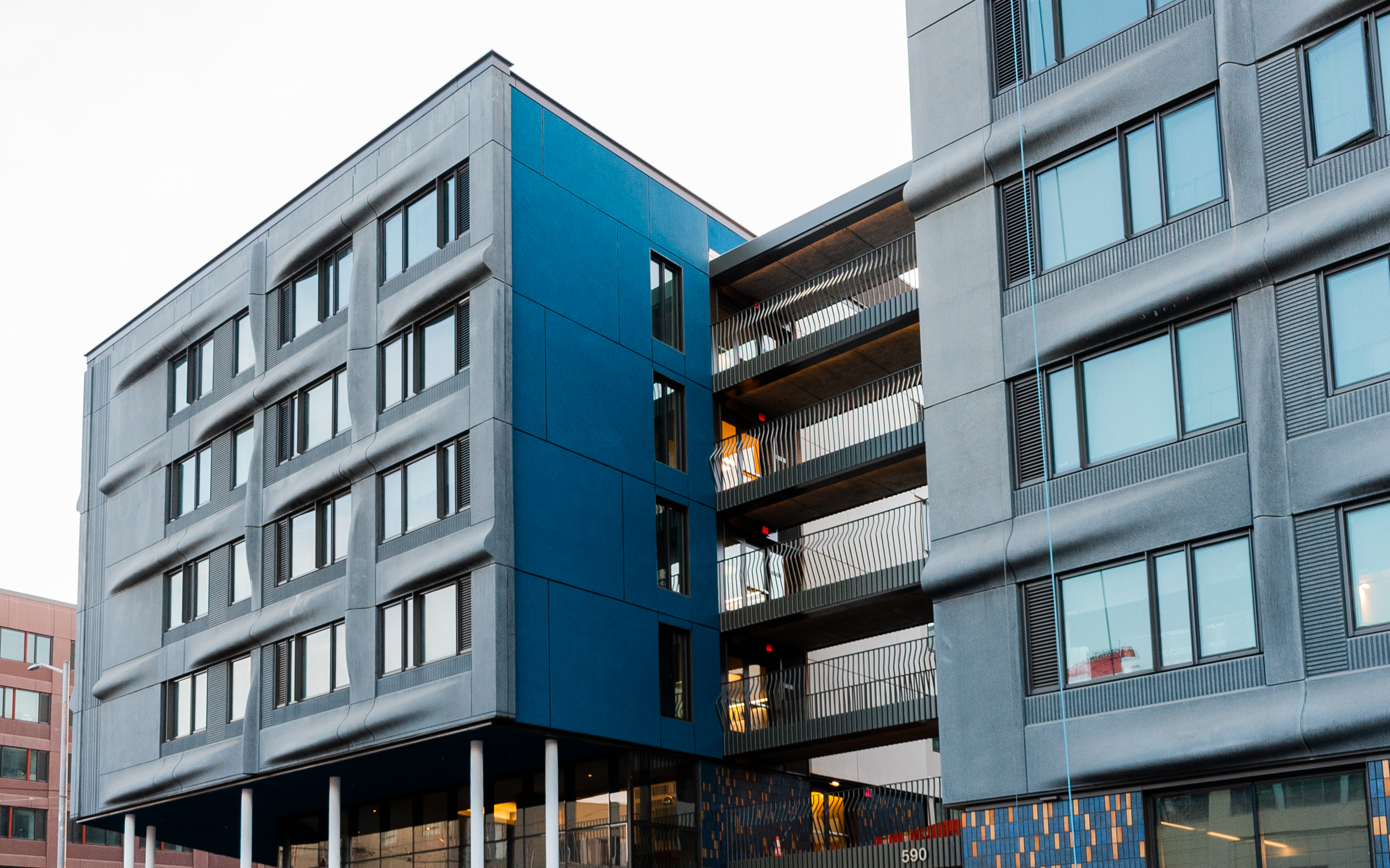 The Tidelands – a vibrant community for singles and couples neighboring the Mission Bay campus and the UCSF Medical Center. The Tidelands is comprised of furnished efficiencies, studios, 1-bedrooms, and an option to rent a single room in a 2-bedroom apartment. The Tidelands is available to students, postdocs, residents, clinical fellows, faculty, and staff.
---
View our on campus rental rates.
Compare amenities offered at each of our locations.
---
Term Limits
Please be advised that UCSF tenants are subject to 5-year term limits in campus housing. After staying in your assignment for 5 years, you will be required to move and find alternative housing accommodations. Term limits are cumulative in a lifetime, regardless of university affiliation or break in tenancy.
Parking and Transportation
Our Aldea San Miguel location is the only community that includes one free parking spot per apartment. For parking at all of our other communities, please contact UCSF Parking & Transportation to apply for a parking permit. Our free UCSF shuttle system services all of our communities so we recommend saving some money by not bringing a car.