YMCA Learning Camps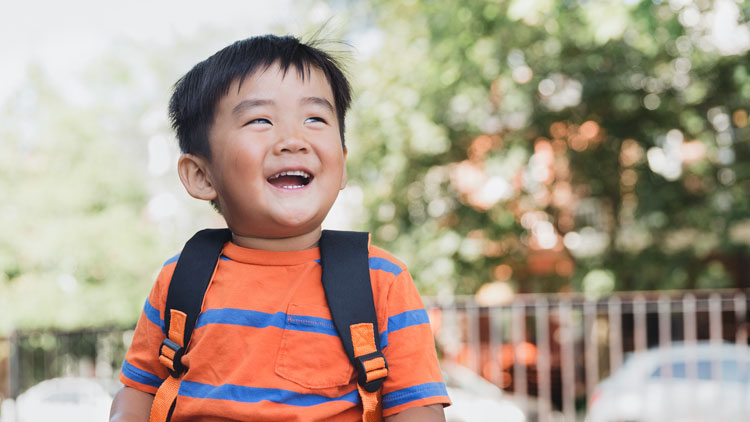 In partnership with UCSF Family Services, YMCA has launched Learning Camps specifically for UCSF families to help with distance learning this fall.
The morning program will include support for distance learning assigned by the school district and supplemental academic supports to help students who are under-performing in math and literacy. The afternoon will incorporate physical and enrichment activities such as STEAM.
Camps will be held in 4-week sessions with the first beginning on August 17, 2020.
Registration Dates
Registration for the current session is currently closed.
There are limited spaces available at all locations for Session 3 (October 13 - November 6) is open. To comply with SFDPH requirements, children must start by Monday, 10/19 for a minimum enrollment of 3 weeks. Email .(JavaScript must be enabled to view this email address) for instructions on registration.
Information about off-site YMCA learning camps can be found here.
Ages: TK-8th grades
UCSF Locations and Age Groups Per Location
Laurel Heights, 3333 California St, rooms 230, 231, 232
Ages: TK-2nd, 3-5th grades
Mission Bay, 1675 Owens St, MBCC Robertson 1, 2, and 3
Ages: TK-2nd, 3-5th, 6th-8th grades
Parnassus Heights, 500 Parnassus Ave, Millberry Union Gymnasium and Fitness Studios
Ages: TK-2nd, 3-5th grades
Parnassus Heights, 155 Johnstone Dr, Aldea Center at Mount Sutro
Ages: 4th-8th grades
Hours: Monday-Friday, 7:00 a.m. -6:00 p.m.
How to Register
1. Set up your YMCA community account:
The YMCA has launched a brand new online registration system. If you try to log into your account and receive an error message, you may need to create a new password.
Please follow these directions to successfully set up your account:
Visit community.ymcasf.org
If you are not able to log in with your email address and password, click on "Current Participant"
Enter the same email you have always used for your YMCA log-in
You will then receive a link to create a new Password
Check your email for the link and activate your account
If you have any problems or receive any errors, please email .(JavaScript must be enabled to view this email address) with the subject line: YMCA Community Help. The YMCA support team will be happy to help get you set up.
2. Log in to your YMCA community account to register. (Please also have your UCSF ID number ready for registration - this is a 9-digit number that begins with 02)
Go to https://community.ymcasf.org/s/registration?searchKeyword=UCSF and click "Session 3," then choose the site and age group to enroll in.

UCSF families already enrolled in the on-site YMCA learning camps will have priority registration for the next session- but some sites will have additional groups added, so we encourage all who are interested to sign up for the wait list.
Sample Schedule
7:00-9:00 a.m. - morning extended care
9:00-9:15 a.m. - introductions/expectations
9:15-10:15 a.m. - academics
10:15-10:30 a.m. - brain break
10:30-11:30 a.m. - academics
11:30-11:45 a.m. - brain break
11:45-12:00 p.m. - clean-up
12:00-12:30 p.m. - lunch
12:30-1:00 p.m. - supervised free time
1:00-4:00 p.m. - afternoon enrichment
4:00-6:00 p.m. - evening extended eare
Cost
UCSF Rate: $285/week
Free/Reduced Lunch Families: $75/week
Sibling discount available.
Financial Assistance available from the YMCA:
The YMCA offers varying levels of financial assistance for families who are at 80% of median income or below per 2020 San Francisco Mayor's Office of Housing and Community Inclusionary Income Limits (AMI Chart).
• This chart outlines median income levels for varying household sizes in the San Francisco area
• AMI chart available online at https://sfmohcd.org/ami-levels-homeownership.
• For example, 80% of median income is $92,250 for a 3-person household and $102,500 for a 4-person household.

The YMCA also tries to take into consideration any extenuating circumstances when processing financial assistance applications as they understand that income and household size may not show the full picture of a family's situation.
Please complete the financial aid application and email it to .(JavaScript must be enabled to view this email address). Allow 7 days for processing.
For more information and FAQs, visit: YMCA Learning Camp