Fire & Life Safety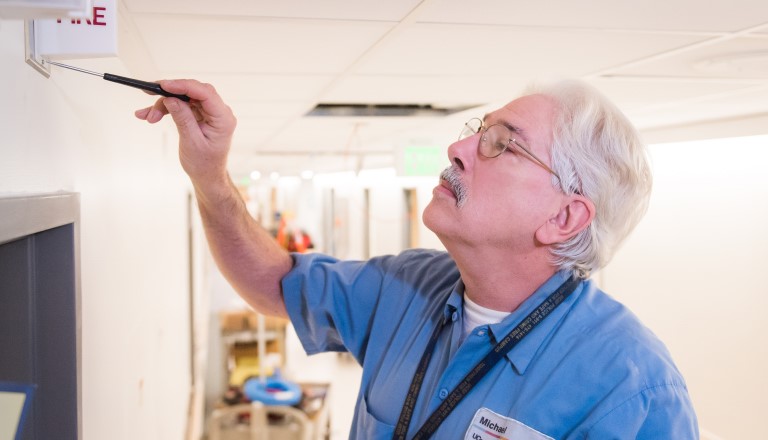 Michael Powers, Fire & Life Safety Systems Technician



Keeping people and buildings safe is our job. The services provided by the Fire and Life Safety Systems Group includes design, installation, updates, maintenance, operation, and repair of all building fire alarm, fire extinguisher, and life safety systems on the main campuses as well as many off-site locations affiliated with UCSF.

Other services include the required assistance and maintenance of records required by the Joint Commission on Accreditation of Healthcare Organizations (JCAHO) with regard to Environment of Care Standards and fire code compliance. Please see services below that are non-billable and billable:


Facilities-Funded Services

Rechargeable Services



• Fire extinguishers, hoses, cabinets, sprinklers
• Fire alarms / smoke detectors and system monitoring


• Additional protective devices beyond code requirements



*Note: This list is not exhaustive and only includes some of the most common service requests. "Facilities-funded services only apply to state-supported spaces and do not apply to leased buildings
---
Need fire & life safety services? Submit a service request.