UCSF Workplace Health Programs Recognized by American Heart Association
---
By Robert Hood on September 26, 2019
---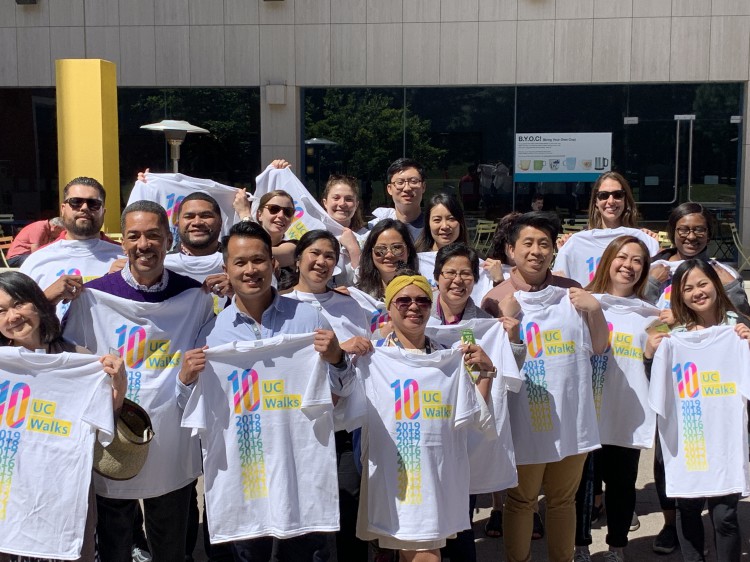 UC San Francisco's workplace health programs have received Bronze recognition on this year's American Heart Association Workplace Health Solutions/Workplace Health Achievement Index.
"This is the first time we've received this award since the American Heart Association created it," said Kathleen Yumul, wellness coordinator at Campus Life Services.
Campus Life Services Wellness & Community focuses on broad, wide-ranging health and wellbeing initiatives designed to positively impact the campus community. These include Smoke and Tobacco Free UCSF, the Healthy Beverage Initiative, and the Great People, Great Place Initiative.
The university also launched an Employee Diabetes Prevention Program for faculty, staff, and trainees who have prediabetes or are at risk of developing type 2 diabetes. The Diabetes Prevention Program, which is currently recruiting for participants for the October cohort, is a year-long program that provides education, encouragement and the tools necessary to help individuals reach their health goals. The program is free for UCSF employees.
Yumul said the AHA recognition includes listing on the heart.org/whsrecognitions website, a news release announcing the recognition, a congratulatory letter from AHA CEO, Nancy Brown, and a physical plaque.
The AHA allows organizations to qualify for Gold, Silver and Bronze level recognition, based on total index score. The index was created to motivate organizations to strive and improve the health of their workplace and their workforce from one year to the next. All public and private sector organizations are eligible to participate.
"Our goal is to move up the rankings next year," Yumul said. "Filling out the questionnaire is an extensive process that includes more than 100 questions related to our organization's workplace health programs."