Take the Stairs Campaign
There are many good reasons to take the stairs - for health benefits, to reduce energy consumption, to avoid crowded elevators, and, in some cases, to save time. We want to help remind you of these reasons, and to help direct you to the stairwells.
Step Towards the Signs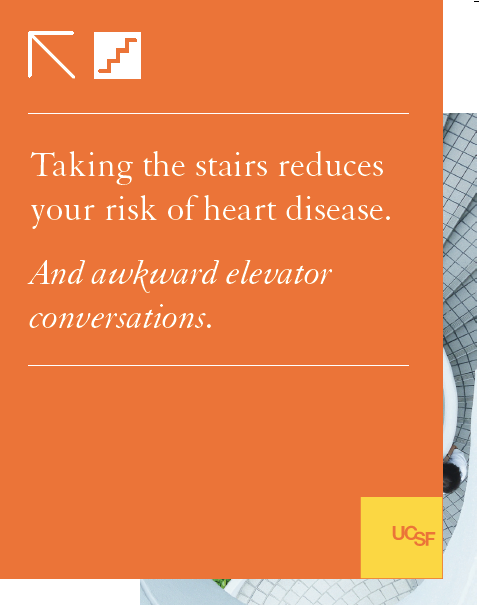 Our Take the Stairs campaign uses fun, light, point-of-decision signage in almost all campus buildings. The purpose of the signage is to encourage stair promotion and highlight the stairwell location in campus buildings. Sometimes are stairs can be a little hidden in UCSF buildings so look out for these Take the Stairs signage to help you get your steps in for the day.
Found a stairwell that needs some signage? Questions about the campaign? Email us at .(JavaScript must be enabled to view this email address).