Physical Wellness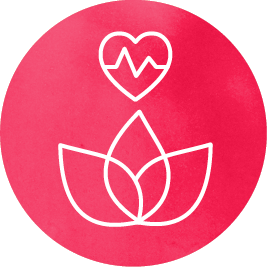 Physical Wellness is how to maintain and improve the functioning of your body through healthy eating, exercise, and sleep.
Exercise and Movement
Fitness and Recreation Centers
UCSF's award-winning Millberry Fitness Center at Parnassus and Bakar Fitness Center at Mission Bay that includes Yoga, Pilates, F45, Personal Training, Aquatics, Group X Classes, Recreational Sports. Discounted membership pricing for UCSF Employees and Students.
Virtual Fitness Membership - First Month Just $10
Free Outdoor Programming for UCSF Students Including kayaking, hiking, standup paddle board
Custom Virtual Fitness Classes - Fitness is more fun together! Invite your friends, relatives or co-workers for a 60-minute custom fitness class. Virtual Yoga and Stretch and Meditation classes now available.
Chancellor's Fitness Series - The Chancellor's Fitness Series is a free monthly virtual fitness class offered by UCSF Fitness and Recreation to promote the health and well-being of UCSF employees and students.
Online Fitness Videos
Developed by UCSF Benioff Children's Hospital Oakland
Daily Stretching Exercises
Quick, easy stretches to do during your work day. Post in your office or workspace as a reminder to take your daily stretch break.
My Commute
Explore alternate commute options, including ones that allow you to bike or walk .
Take the Stairs
Avoid crowded elevators and get extra steps in by taking the stairs when going around campus.
Biking
Learn about biking basics and find out about all bike related resources you have access to at UCSF including bike parking locations, bike routes, and our bike shower program
Healthy Eating
Healthy Meeting and Event Guide
Plan healthy and sustainable events and meetings and learn about guidelines for meals and snacks.
Sleep
Sleep Resource Guide
Apps, fact sheets, tips, and more information on the importance of quality sleep.