Financial Wellness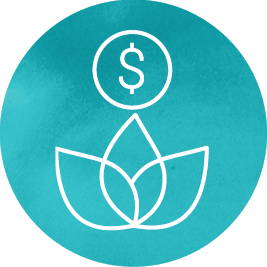 Financial Wellness is how to effectively manage your finances and economic life.
UCSF Homebuyers Can Receive Down-Payment Support from Landed, Inc.
UC San Francisco employees planning to purchase a home can get a boost towards achieving that goal through a new affiliation between UCSF Campus Life Services and Landed, Inc., a Bay Area personal finance company. Landed provides employees of health care and educational institutions, including UCSF, down-payment support and other home-buying resources.
My UC Retirement
Learn about your UC retirement plan through a wide variety of financial resources. Make sure you are on the right track for your own retirement
Financial Classes and Webinars
Interested in bringing financial wellness webinars to your own department?Find out how
Free 1-on-1 Meeting with a Local UC Planner
Connect with a UC planner around your financial and retirement related questions
Call 800-558-9182, Monday–Friday, 5:00 a.m.–6:00 p.m. PT.
HR Benefits
Information about local benefits information can be found on the UCSF Human Resources
Financial Wellness Center - Golden 1
Take advantage of financial wellness related information, podcasts, webinars, and more from our onsite credit union vendor Golden 1