Emotional Wellness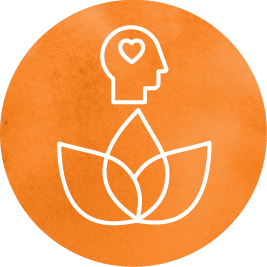 Emotional Wellness is how to manage stress, be resilient, and understand and regulate emotions
Mid-Day Mindfulness
Weekdays, 12:00PM - 12:15PM
A moment to breathe, reflect, and ground ourselves. No meditation experience necessary.
Offered by UCSF Department of Spiritual Care Services
Faculty and Staff Assistance Program (FSAP)
Confidential employee assistance services provided at no cost to faculty, staff, residents, postdocs, and clinical fellows. Services include individual counseling services around personal or work related issues and organizational consulting services. Individuals can benefit from short term counseling, referrals, coaching, and biofeedback services.
Emotional Health and Wellbeing Resources
A page built to support the emotional health and wellbeing needs of UCSF team members during our response to COVID-19
COPE - Coping and Resiliency Program
A UCSF Coping and Resilience Program for UCSF Faculty, Staff and Trainees at All UCSF sites
Resources to Support Your Mental Health During COVID-19 and Climate Change
A collection of resources developed and compiled by our UCSF Department of Psychiatry
Resilience and Emotional Wellbeing Video Series
Short video clips focused on ways we can protect and enhance our own emotional well-being shared by mental health experts at UCSF, as well as some of our colleagues from around the nation
Useful Wellness and Mental Health Apps
A list of helpful wellness and mental health apps you can download and start using to boost your emotional wellbeing today
Stigma Free UC Initiative
UC-wide awareness initiative in support of UC faculty and staff's emotional wellbeing offering monthly programming, informative webinars, discussions, links to resources and more
Past Events: Recorded Webinars
Mindfulness Based Stress Reduction Classes
Mindfulness-based stress reduction (MBSR) is an eight-week program that introduces you to mindfulness practice in the form of sitting meditation, body awareness, and mindful movement, modeled by Jon Kabat-Zinn, PhD. Classes offered by the UCSF Osher Center of Integrative Medicine
UCSF Stress and Resilience Study
Join the UCSF Stress and Resilience study to help researchers better understand stress. If you join, you will learn a new breathing technique you will practice over 3 weeks at home, and see how it affects your mood, health, and stress. Contributing to science helps us move toward a healthier future for yourself and others like you! You will also receive up to $470 for doing all parts of the study.