Career Wellness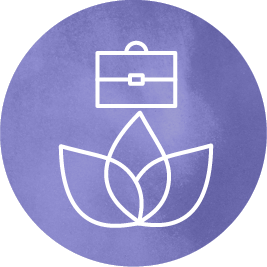 Career Wellness is how to engage in work that is meaningful to your values, goals, and lifestyle.
LinkedIn Learning
LinkedIn Learning adds access to a digital library of thousands of video courses taught by industry experts covering a wide range of technical, business, software and creative topics. Free professional development opportunities accessible 24/7.
Virtual Meeting Wellness Guide
Suffering from Zoom fatigue? Check out our Virtual Meeting Wellness Guide for tips on combating Zoom fatigue and incorporating more wellness into your virtual meetings.
Telework Guidelines
Guidance and Resources for Teleworking for staff and managers
UCSF Staff Resources
A list of resources created for UCSF Staff by the Office of Diversity and Outreach.
UCSF Zoom Backgrounds
Impress your meeting attendees with these UCSF branded Zoom backgrounds featuring great views of our campuses and the Golden Gate Bridge.
Administrative Management Professionals (AMP) Mentorship Program
AMP's Mentorship Program pairs experienced UC San Francisco managers from academic departments and units, central administration, and the UCSF Health system with up and coming staff members seeking to learn more about management, leadership and to better understand the UC San Francisco organizational culture. Register to be an AMP member to be eligible to apply for the AMP Mentorship Program.
Diversity Committees
Diversity committees provide a structured forum from which the senior leadership is apprised of recommendations and concerns from the diverse campus community and can maximize enterprise-wide potential and expertise to further the success and mission of the University. Membership on the committees is voluntary and represents faculty, staff, students, and trainees.