Wellness Champions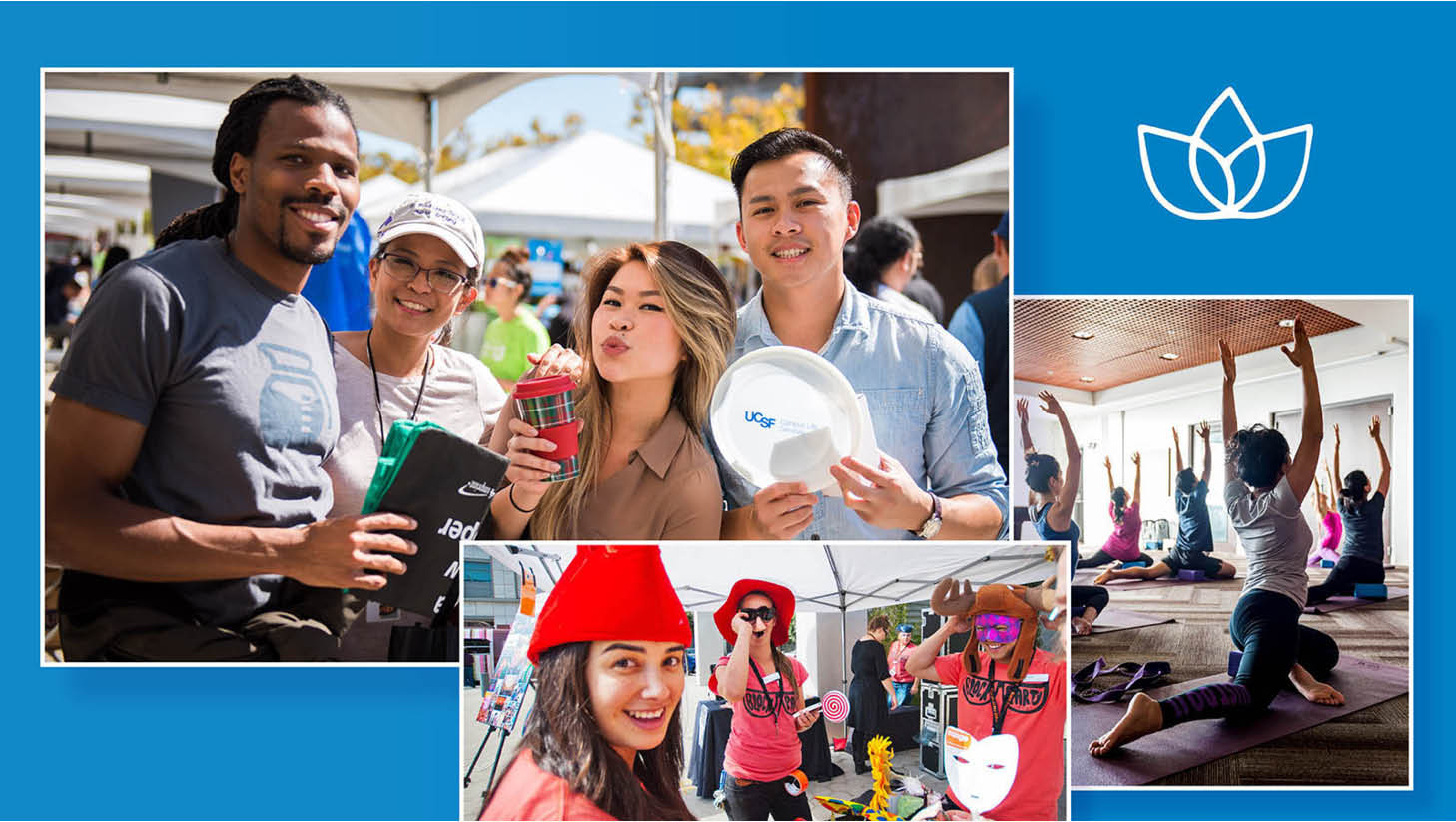 Become a UCSF Wellness Champion
Created in 2021, the UCSF Wellness Champion program is designed to bring together UCSF community members passionate about wellness and spreading wellbeing across the university. The Wellness Champions support the wellbeing efforts of the UCSF CLS Wellness and Community team and serve as departmental leaders of championing wellness within their our units. The role of the Wellness Champions are essential to creating a culture of wellness at UCSF.
Application Period is Closed
Thank you for your interest in becoming a Wellness Champion for the upcoming 2022/2023 fiscal year. The deadline for applications was Friday, May 27, 2022 and we are working on reviewing all the submissions. Notifications will be sent out in July regarding the status of submitted applications.
Role
• Promote a culture of Wellness at UCSF
• Communicate and promote upcoming Wellness programs, activities, and available resources
• Develop and promote departmental engagement in wellness initiatives
• Identify ideas around improving wellbeing
• Serve for one year and attend quarterly Wellness Champion meetings
Benefits
• Opportunity to apply for funding for a wellness champion mini-grant
• Recognition as a UCSF Wellness Champion
• First notification of new programs and offerings
• Connection with Wellbeing efforts at UCSF and expanding your network of fellow wellness enthusiasts
• Quarterly training sessions
Apply
Interesting in becoming a Wellness Champion for your department?
• Applications for the FY22/23 are currently being processed and notifications will go out in July 2022
• The next open application period will open in April 2023
Requirements:
• Voluntary role to help drive employee participation and engagement in health and wellness related activities
• Average time commitment is 1 hour per month
• Supervisor approval is required
Questions? Email .(JavaScript must be enabled to view this email address)