Volunteer Opportunities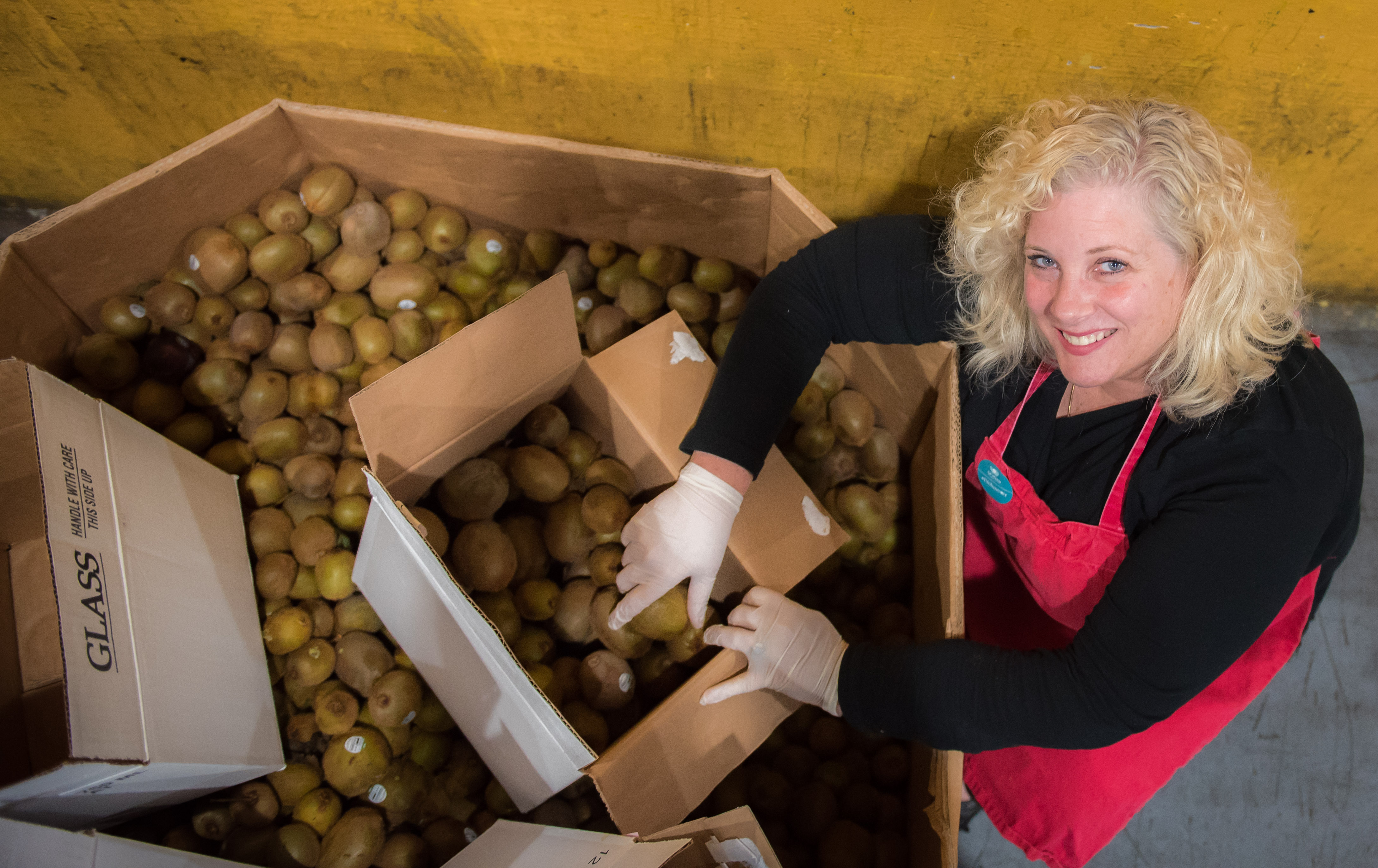 Below is a list of suggested local non-profits with group volunteer opportunities.
If you'd like to request a non-profit to be added to the list or help with organizing your volunteer experience, you can find services here too.
Want to share a handout of a few organizations with your team? View and print it here.
List of Non-Profits


Environment
Sutro Stewards Corporate Team Building Service Projects Near Parnassus Campus!
Bring your team out for a service project on Mount Sutro to discover and contribute to this one-of-a-kind open space in the heart of San Francisco. Work with our team on conservation, nursery, and trail projects to accomplish meaningful work outside of the office. Receive guidance from our staff and crew leaders for a safe and rewarding experience. Large groups should email .(JavaScript must be enabled to view this email address) to organize their volunteer day. To get Bronze Shuttle access passes to travel from Parnassus to Mt. Sutro, please call Transportation Services at 415-476-4646.

Friends of the Urban Forest
In order to keep San Francisco beautiful and the air clean, Friends of the Urban Forest dedicate themselves to the upkeep of the city's green infrastructure by planting and caring for the trees and gardens that line the streets. The organization and volunteers have planted over 50,000 trees in the city. Whether you volunteer for a single day or you become a regular contributor, FUF encourages you to get involved in planting and caring for the trees, facilitating community outreach, and advocating for the cause. For groups of 5 or more, please contact Atalanta at .(JavaScript must be enabled to view this email address).
Presidio Trust
The Presidio of San Francisco is a national park site at the heart of the Golden Gate National Recreation Area. In partnership with the National Park Service and the non-profit Golden Gate National Parks Conservancy, the Presidio Trust brings alive the park's historic, natural, and recreational assets for the inspiration, education, health, and enjoyment of all people at no cost to taxpayers. Spanning nearly 1,500 acres in a spectacular setting at the Golden Gate, the Presidio is defined by its history, spectacular views, natural habitats, and beautiful open spaces. Volunteers work in community gardens, care for trees in our historic forest, tend to bay-friendly landscapes, revitalize disturbed natural areas, maintain trails, and welcome visitors to the park. Please visit this website to learn more and get started. Large groups should email .(JavaScript must be enabled to view this email address) to organize their volunteer day.
Golden Gate National Parks Conservancy
Maintain, preserve, improve, and protect the 80k acres of Golden Gate National Parks, including Ocean Beach. Volunteer activities include growing and caring for native plants, identifying and removing invasive plants, and preserving and maintaining vulnerable areas of the parks. You can also set up a beach clean-up day. Please visit their webpage to learn more and get started. Large groups should email .(JavaScript must be enabled to view this email address) to organize their volunteer day.
Save The Bay
Save the Bay protects and restores the San Francisco Bay for people and wildlife, uniting the Bay Area to create a clean and healthy Bay. Groups are limited to 15 people online but managers can contact .(JavaScript must be enabled to view this email address) to inquire about availability for a larger group. Save the Bay generally limits groups to 25 people as to maintain availability for the public. To see a calendar of volunteering events, click here.
Children & Families
Family House Near Mission Bay Campus!
Family House can accommodate groups of up to 70 people for a "done in a day" project such as cleaning, organizing, hosting a family meal or arts & crafts activity. Large groups should email .(JavaScript must be enabled to view this email address) to organize their volunteer day.
826 Valencia Near Mission Bay Campus!
Amplify under-resourced student voices through group volunteering with 826 Valencia! Corporations and other groups can support students ages 6-18 through our writing field trip programs, which are located in our Enchanted Forest themed writing lab at 1310 Fourth Street, as well as our locations in the Mission District and the Tenderloin. Your group could work with elementary schoolers on a creative writing project, help high schoolers write podcasts, or help students make a book in a day!
Please be aware that 826 Valencia can accommodate groups between 4 and 15 volunteers and it takes 4-5 week lead time to book an event.
Interested? Please fill out our inquiry form and email Volunteer Coordinator Lila at .(JavaScript must be enabled to view this email address) to organize your volunteer day.
Janet Pomeroy Center
This center provides education and activities for adults and children with disabilities. Volunteers can fundraise, provide administrative support, or assist staff in helping program attendees. Large groups should email .(JavaScript must be enabled to view this email address) to organize their volunteer day. Click here for volunteer orientation information.
Urban Sprouts
Urban Sprouts builds healthy communities through garden-based education at six gardens throughout San Francisco. Open garden hours for the public are offered at the Parklab Community Garden in Mission Bay throughout the week and every 2nd Saturday, 10-2pm, at the June Jordan Farm and Kitchen. Corporate group work-days are available Monday - Saturday; to organize please email .(JavaScript must be enabled to view this email address).
Tandem, Bay Area
While our organization does serve families with small children, our volunteer opportunities do not typically include direct interaction with the kids. Rather, our volunteer opportunities for groups include our Crafting for a Cause opportunity to build StoryBlocks, or could also include work around vetting children's books (a great way to read wonderful new children's titles!), and other tasks around our office. Occasionally, we may need some support for community events. Email .(JavaScript must be enabled to view this email address) to organize a volunteer day.
Hunger, Homelessness, and Poverty
Student Food Market at UCSF On Parnassus Campus!
As part of an ongoing effort to address the basic needs of UCSF students, Student Academic Affairs has launched a Pop Up Food Pantry in partnership with the SF-Marin Food Bank. Called the "Student Food Market at UCSF," the program runs every Thursday afternoon on the Parnassus campus. Volunteers are needed to help unload the truck, set up the food market and hand out food to students. Please register for a 1-hr volunteer slot here (4 people can register for every 1-hr slot, so this is a good activity for smaller groups). Contact .(JavaScript must be enabled to view this email address) with questions or for more information.
St. Anthony's
Located in the heart of the Tenderloin, St. Anthony's is an organization that provides essential support to San Franciscans living in poverty. As a volunteer, you can help community members in need by preparing or serving a meal in our Dining Room, sorting clothes in our Clothing Program, or bagging groceries in our weekly Farmers Market. Groups can email .(JavaScript must be enabled to view this email address) to coordinate their volunteer day.
GLIDE Daily Free Meals Program
The Volunteer Resource Program at GLIDE places about 10,000 volunteers each year, totaling 65,000 hours of service. Serving a meal in the Daily Free Meals Program is a transformative experience. This program requires 85 volunteers each day to fill the breakfast, prep, lunch and dinner shifts, 364 days a year. With your help, we can serve approximately 2,000 meals per day to our community. Volunteers assist with everything from serving food, to bussing tables, to handing out silverware and condiments. Be prepared to roll up your sleeves and make some beautiful human connections! Large groups should email .(JavaScript must be enabled to view this email address) to organize their volunteer day.

SF-Marin Food Bank Near Mission Bay Campus!
Please note that you will be bending, standing, twisting and moving quite a bit!
From their pantry network and home-delivered groceries to nutrition-education classes and food-stamp enrollment, SF Marin Food Bank works in many ways to nourish and empower neighbors in need. From the south-east corner of San Francisco to the farthest points in West Marin, the Food Bank is a vital lifeline. Food makes it possible for kids to learn, for adults to focus better at work, and for seniors to stay healthy and active. Please visit https://www.sfmfoodbank.org/volunteer/ to view and organize a volunteer experience.
Larkin Street Youth
On any given night, more than 1,300 young people will experience homelessness in San Francisco. Rather than address a single need, such as food or shelter, Larkin Street provides a continuum of care through housing, education, employment, and wellness services. Our result is unparalleled: three out of four young people who complete our programming exit street life. Our group volunteer opportunities include clothing closet organization (max 15 people) and kitchen assistance/meal preparation (max 3 people). If interested, groups should email .(JavaScript must be enabled to view this email address) to organize their volunteer day.
Habitat for Humanity, San Francisco
Habitat for Humanity, East Bay
Habitat for Humanity Greater San Francisco & East Bay builds homes for low-income Bay Area families with the support of volunteers. They also strengthen communities with Neighborhood Revitalization programs like home repair, park clean-up, and community garden beautification. Finally, they sell donated furniture at discounted prices at our ReStore, where they need volunteers six days a week. Groups should email .(JavaScript must be enabled to view this email address) to organize their volunteer day in San Francisco and .(JavaScript must be enabled to view this email address) to volunteer in the East Bay.
Project Open Hand, San Francisco
Project Open Hand, East Bay
Project Open Hand utilizes 125 enthusiastic volunteers each day to accomplish their mission of nourishing seniors and those dealing with chronic illness with "meals with love". Each volunteer shift can accommodate up to 20 participants max. The group's tasks will vary depending on the agency needs. All shifts include an orientation and a meal. Kitchen volunteers will slice, chop, and dice whole food and help assemble meal packages for clients to pick up. Volunteers in the Grocery Center typically work in the warehouse. Their tasks may include sorting, bagging, culling food items, stocking the Grocery Center shelves, shopping for clients, or assisting in the kitchen during special projects. To volunteer in San Francisco, please email .(JavaScript must be enabled to view this email address) or .(JavaScript must be enabled to view this email address). To volunteer in the East Bay, please email .(JavaScript must be enabled to view this email address).
Meals on Wheels
Volunteer opportunities include writing note cards, providing food and help to seniors in need. Large groups should email .(JavaScript must be enabled to view this email address) to organize their volunteer day.
Simply the Basics
Simply the Basics provides hygiene products to individuals, organizations, and communities to improve the overall health and well-being of low-income families and people experiencing homelessness and to assist nonprofit organizations by securing and managing their in-kind donation process. Hygiene kit sorting and packing is the most popular group activity and is done on weekdays from 2-4 pm (max 15 people). To plan a volunteer activity, please email .(JavaScript must be enabled to view this email address).
Request to Add a Non-Profit
If there's an organization your team would like to volunteer with that is not on our list, please email us at .(JavaScript must be enabled to view this email address) to request a review. We will work with Risk Management to review your request and will get back to you as soon as possible.
We require 6-8 weeks notice to list volunteer opportunities for an organization. We also ask that the volunteer opportunities are offered during work days (for team building) and throughout the year (not just a one-time event).
If it is approved, we will add the organization to our list.
Non-Profit Matching Services

VolunteerMatch
Provides a free, searchable database of non-profit organizations and allows you to search by cause type (arts & culture, children & youth, health & medicine, and many more). To find opportunities for groups, go to the search page and click the "groups" filter option on the left hand side.
HandsOn Bay Area
An organization connecting individuals and companies to local Bay Area non-profit organizations for individual or group volunteering.
HandsOn Bay Area provides a searchable calendar for volunteer activities, including those for groups. To sign up for an opportunity using the calendar, you must pay a fee of $5 per volunteer. They also provide comprehensive planning for group volunteering events at a fee of approximately $80-90 per volunteer. Please .(JavaScript must be enabled to view this email address) if you are interested in this option and we can help connect you.
Center for Volunteer & Nonprofit Leadership
The Center for Volunteer & Nonprofit Leadership understands that even the largest nonprofits benefit from a consistent forum to exchange best practices and cutting-edge resources. Through CVNL, leaders of the most established organizations convene to access the information, dialogue, and collegial support they need to take their impact to the next level.

The Volunteer Center
Provides a list of organizations within San Francisco and San Mateo counties that accept corporate volunteer groups.
---
---