UCSF Volunteers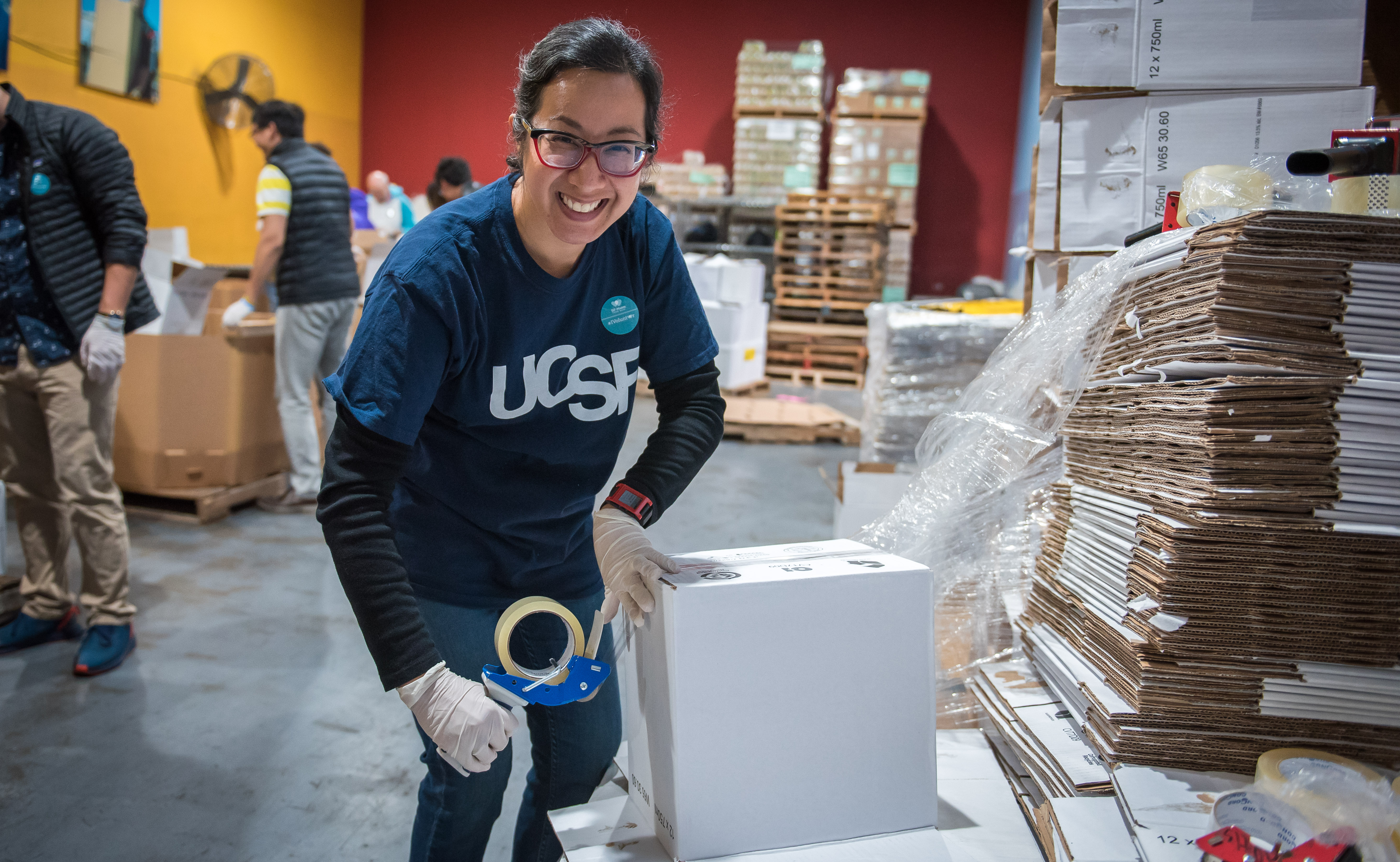 Welcome to UCSF Volunteers!
Volunteers Needed!
The FHC Youth & Community Fair is seeking volunteers for their event on Saturday, August 18 from 11am to 1pm. Volunteers are needed for set-up, take down, reading to children, making balloon animals and face painting. If you are interested in volunteering, email .(JavaScript must be enabled to view this email address)
—————————————————————————————————-
Volunteering with colleagues is a great way to boost engagement while team building and contributing to the local community! On this site, UCSF managers will find information to organize volunteer activities for their teams. Explore the site for more information on relevant policies, waivers, FAQs, and local organizations that accept groups of volunteers.
Visit the Resources page for information on guidelines for managers planning team volunteer activities.
Our Connect page has community organizations with opportunities for group volunteering.
Right Now: Volunteer with your group and send us photographic proof! Send it to .(JavaScript must be enabled to view this email address) and you'll be entered into a raffle to win a gift card!
Fine Print:
- This program is for groups of UCSF colleagues to volunteer together in the community. It is separate from the volunteer opportunities at UCSF Health (6 month commitment).
- Managers may use their discretion to determine if work time can be used for team volunteer activities (Resources Section)
- Email .(JavaScript must be enabled to view this email address) for more information about volunteering at UCSF-specific events.