UC Moves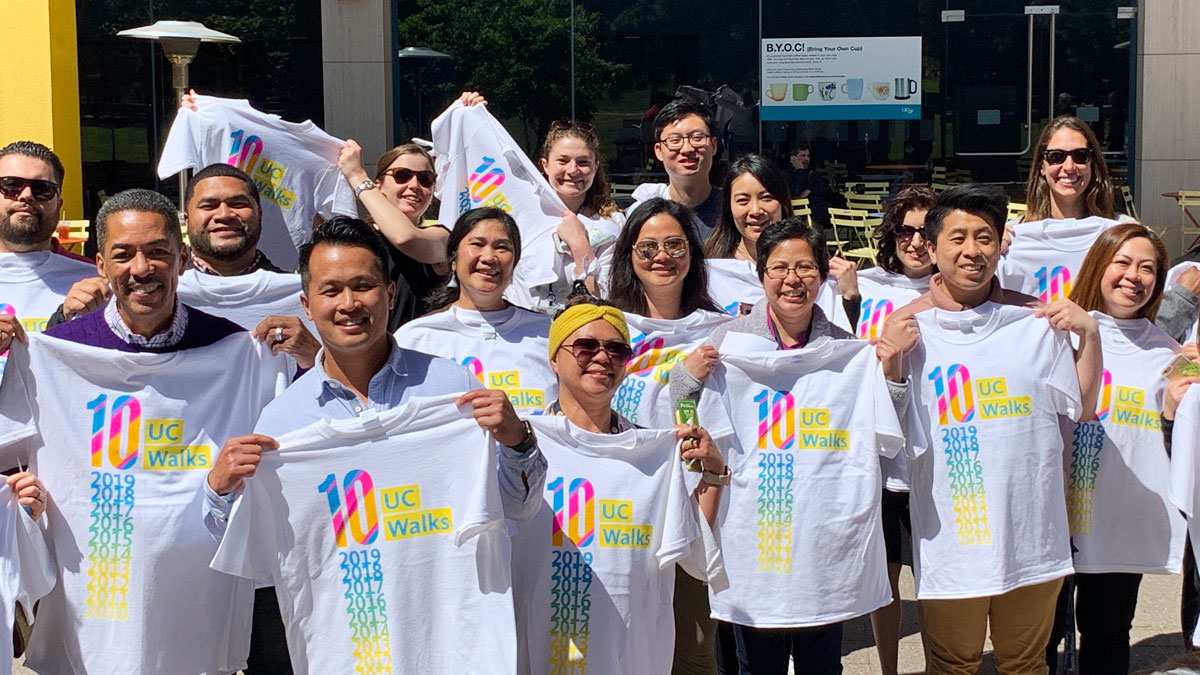 To promote inclusion and recognize all the various ways to prioritize physical health and get active, we are renaming UC Walks to UC Moves! UC Moves is an annual UC-wide wellbeing initiative that promotes wellness and an active lifestyle in the UC Community. The event encourages the UCSF community to incorporate physical activity into their daily routine and reach the recommended 150 minutes of physical activity a week.
2021 Results
Thank you to our 112 participants who took part in our 2021 UC Moves! Together we completed 33,369 minutes of physical activity between May 24 and May 31. That's over 556 hours of being active! We hope this journey was helpful in prioritizing your physical wellness after a challenging year.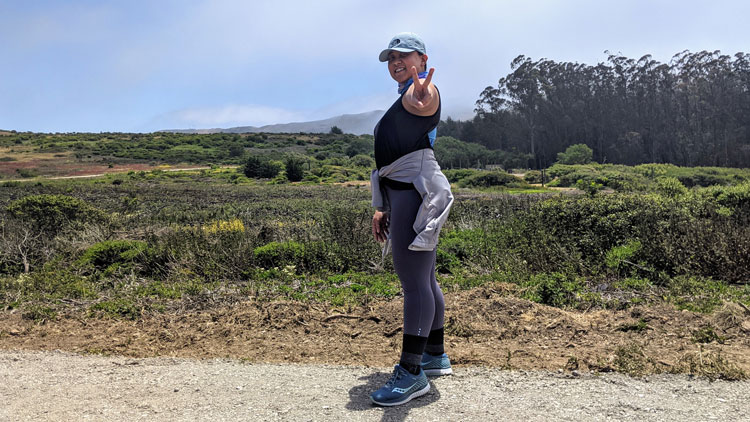 Check out the post-event stats below and our drawing winners!
UC Moves by the Numbers:
• 112 Participants
• 33,369 minutes of physical activity
• 52 types of physical activity
Winner of FitBit Charge 4
• Dawnell Lobo
Winners of $25 Amazon gift cards:
• Kathryn Dudum
• Stephanie Yee
• Laura Ishkanian
• Sophia Labeko
• Thea dela Cruz
• Hanh Ryan
• Rachel Mustain
• Jenny Fang
• Olivia Linden
• Svetlana Sogolova
Special Shoutout to our Top 3 Highest Movement Minutes Participants:
1) Marissa Castoro
2) Malinda Walker
3) Stephanie Reynolds
Need Some Inspiration?
Check out all the different ways our fellow UCSF community got their physical activity minutes last year. Perhaps you'll even find a new activity you'd like to try.