Featured Discounts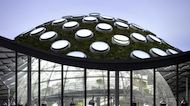 California Academy of Sciences Discount
What's coming soon to Cal Academy?
Passport to the Universe: February 15, 2019 Journey through our solar system, guided by Tom Hanks, and witness stars being born, zoom through a black hole, and observe neighboring galaxies to discover our place in the cosmos in this new planetarium show!
Adults - ages 18-64 - (Regular $39.95) $32.95
UCSF Students/Youth ages 12-17/Senior (65+, ID required) - (Regular $34.95) $28.95
Child ages 4-11 - (Regular $29.95) $24.76
Children 3 years and younger - Free
NightLife (21 years +) Thursdays 6 to 10 p.m. - (Regular $15.00) $12.00
To purchase tickets:
Visit http://www.calacademy.org/etickets2
Step 2) Create a personal profile (use an email address for your user name; you must create a personal profile to purchase tickets)
Step 3) The sales code is "UCSF" (all caps)
(Please note, you will be leaving the Wellness & Community website)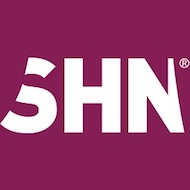 SHN UCSF Discount
Access is yours! All Sections. All Seats. UCSF faculty, staff and students save will receive a discount on tickets. Ticket prices and discounts vary per show.
COME FROM AWAY
JAN. 8 – FEB. 3, 2019
SHN GOLDEN GATE THEATRE
The New York Times Critics' Pick takes you into the heart of the remarkable true story of 7,000 stranded passengers and the small town in Newfoundland that welcomed them. Don't miss this breathtaking new musical written by Tony® nominees Irene Sankoff and David Hein, and helmed by Tony-winning Best Director, Christopher Ashley.
HELLO, DOLLY!
FEB. 19 – MAR. 17, 2019
SHN GOLDEN GATE THEATRE
Tony Award®-winning Broadway legend Betty Buckley stars in HELLO, DOLLY! – the universally acclaimed smash that NPR calls "the best show of the year!" Winner of four Tony Awards including Best Musical Revival, director Jerry Zaks' "gorgeous" new production (Vogue) is "making people crazy happy!" (The Washington Post).
FALSETTOS
MAR. 19 – APR. 14, 2019
SHN GOLDEN GATE THEATRE
FALSETTOS revolves around the life of a charming, intelligent, neurotic gay man named Marvin, his wife, lover, about-to-be-Bar-Mitzvahed son, their psychiatrist, and the lesbians next door. It's a hilarious and achingly poignant look at the infinite possibilities that make up a modern family… and a beautiful reminder that love can tell a million stories.
ROALD DAHL'S CHARLIE AND THE CHOCOLATE FACTORY
APR. 16 – MAY 12, 2019
SHN GOLDEN GATE THEATRE
Roald Dahl's amazing tale is now San Francisco's golden ticket! It's the perfect recipe for a delectable treat: songs from the original film, including "Pure Imagination," "The Candy Man," and "I've Got a Golden Ticket," alongside a toe-tapping and ear-tickling new score from the songwriters of HAIRSPRAY.
ANASTASIA
SEPT. 3 – 29, 2019
SHN GOLDEN GATE THEATRE
Inspired by the beloved films, the romantic and adventure-filled new musical ANASTASIA is on a journey to San Francisco at last! From the Tony Award®-winning creators of the Broadway classic Ragtime, this dazzling show transports us from the twilight of the Russian Empire to the euphoria of Paris in the 1920s, as a brave young woman sets out to discover the mystery of her past.
We have three easy ways to purchase your tickets.
Purchase tickets online at: www.shnsf.com/online/corpclub
Enter the promo code UCSF in the promotional box in bottom right hand corner and press go.
1. Choose your desired show
2. Click on Purchase Tickets
3. Choose your desired date
4. Choose your desired seats
5. Choose UCSF Corporate discount rate
6. Add to order
7. Complete your order
Purchase tickets by phone:
1. Call 888.746.1799
2. Please mention the promo code UCSF
Purchase tickets at the Box Office:
https://www.shnsf.com/online/boxoffice
Please mention the promo code UCSF
Discounts not available for all performances. Extent of discount amount depends on day of the week and section within the theatre. Ticket price includes facility fee and per ticket fee. Tickets subject to availability. Other restrictions may apply. No refunds, cancellations or exchanges.

UCSF Discount for "A Change of Heart" - Save 50% on tickets!
"A Change of Heart" follows the lives of a wayward gambler trying to mend his indulgent ways and a mother who abandons her young children in search of riches. This is a bilingual play performed in both Cantonese and English. The play is filled with drama, humor, and wit.
UCSF faculty, staff and students save 50% on tickets using the promo code UCSF for the following dates:
Saturday, 2/2/19
Saturday, 2/16/19
Sunday, 2/17/19
Sunday, 2/24/19
Regular ticket price is $12 per person. The UCSF discounted rate is $6 per person.
There is no limit on the amount of tickets you can buy, but you will need to bring your UCSF badge to the show to verify your affiliation.
The location is Buddha's Universal Church, 720 Washington St, San Francisco, CA 94108
For more information and to order tickets, go to https://www.costumesandcookies.com
If you have any questions, feel free to email .(JavaScript must be enabled to view this email address)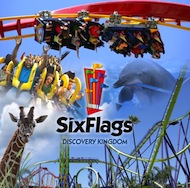 Six Flags Discovery Kingdom Discount
Six Flags Discovery Kingdom is the nation's ONLY combined marine life, wildlife and wild rides theme park delivering Northern California's best family entertainment experience!
1. To purchase e-tickets click http://www.SixFlags.com/partnerlogin
2. Enter Username: UCSF
3. Enter Password: SixFlags7 (case sensitive)
4. Choose your tickets
5. Proceed to check out
6. Print your tickets to take to the park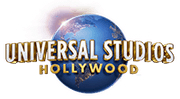 Discount to Universal Studios Hollywood
Save on admission to Universal Studios Hollywood! Save up to $35 on one-day general admission!
Click here for more information and to purchase your tickets!