Featured Discounts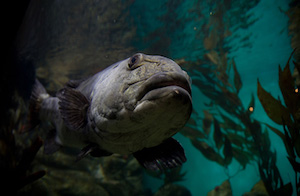 California Academy of Sciences Discount
In the Academy's newest major exhibit, science becomes sensory as you explore Northern California's natural wonders through a variety of interactive experiences:
See the natural photography exhibit Big Picture before it leaves (Oct 21st)
Journey to the stars or to the depths of the sea in the Planetarium
Experience a California earthquake or walk through a foggy landscape in Giants of Land and Sea.
Giants of Land and Sea celebrates the extraordinary biodiversity in our own backyard—and the scientists and citizens taking action every day to sustain it.
Adults - ages 18-64 - (Regular $39.95) $32.95
UCSF Students/Youth ages 12-17/Senior (65+, ID required) - (Regular $34.95) $28.95
Child ages 4-11 - (Regular $29.95) $24.76
Children 3 years and younger - Free
NightLife (21 years +) Thursdays 6 to 10 p.m. - (Regular $15.00) $12.00
To purchase tickets:
Visit http://www.calacademy.org/etickets2
Step 2) Create a personal profile (use an email address for your user name; you must create a personal profile to purchase tickets)
Step 3) The sales code is "UCSF" (all caps)
(Please note, you will be leaving the Wellness & Community website)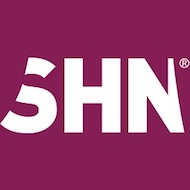 SHN UCSF Discount
Access is yours! All Sections. All Seats. UCSF faculty, staff and students save will receive a discount on tickets. Ticket prices and discounts vary per show.
We have three easy ways to purchase your tickets.
Purchase tickets online at: www.shnsf.com/online/corpclub
Enter the promo code UCSF in the promotional box in bottom right hand corner and press go.
1. Choose your desired show
2. Click on Purchase Tickets
3. Choose your desired date
4. Choose your desired seats
5. Choose UCSF Corporate discount rate
6. Add to order
7. Complete your order
Purchase tickets by phone:
1. Call 888.746.1799
2. Please mention the promo code UCSF
Purchase tickets at the Box Office:
https://www.shnsf.com/online/boxoffice
Please mention the promo code UCSF
Discounts not available for all performances. Extent of discount amount depends on day of the week and section within the theatre. Ticket price includes facility fee and per ticket fee. Tickets subject to availability. Other restrictions may apply. No refunds, cancellations or exchanges.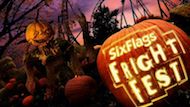 Fright Fest Discount Ticket Offer
Valid any regular operating day - Friday, September 21 thru Wednesday, October 31, 2018
Discounted park admission: $36.99 each when you purchase online using promo code DKFUN4,
Save $34 off general park admission.
Haunted House wristband NOT included. Save $5 off Haunted House wristbands using promo code DKFUN4.
Purchase tickets online at http://www.sixflags.com/discoverykingdom
Prices do not include city fee or processing fee. Dates and hours are subject to change without notice. Offers are not valid at the front gate. Some attractions require an additional fee. Cannot be combined with any other discount or offer. Season Passes are not valid for Special Events. Monday, October 8th will not include Fright Fest activities.
Fright Fest, presented by SNICKERS®, is back at Six Flags Discovery Kingdom. Enjoy thrills and activities for the whole family throughout the day and come back for a truly frightening evening of fun after the sun goes down. Fright Fest offers a wide variety of places to get your scare on including several haunted houses and scare zones located throughout the park. The stuff of nightmares lurk around every corner as the dark of night washes over the park. BEWARE!
There is no place to hide!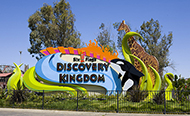 Six Flags Discovery Kingdom Discount
Six Flags Discovery Kingdom is the nation's ONLY combined marine life, wildlife and wild rides theme park delivering Northern California's best family entertainment experience! UCSF faculty, staff and students can purchase e-tickets to the park for only $44.99 each. Children 2 and under are free.
Choose these options
Single Good Any Day Tickets $44.99 each
Season Pass: (see website for pricing)
Meal Deal: $14.63
Swim with a Dolphin: $99.99
1. To purchase e-tickets click http://www.SixFlags.com/partnerlogin
2. Enter Username: UCSF
3. Enter Password: SixFlags7 (case sensitive)
4. Choose your tickets
5. Proceed to check out
6. Print your tickets to take to the park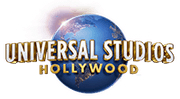 Discount to Universal Studios Hollywood
Save on admission to Universal Studios Hollywood! Save up to $35 on one-day general admission!
Click here for more information and to purchase your tickets!