Discounts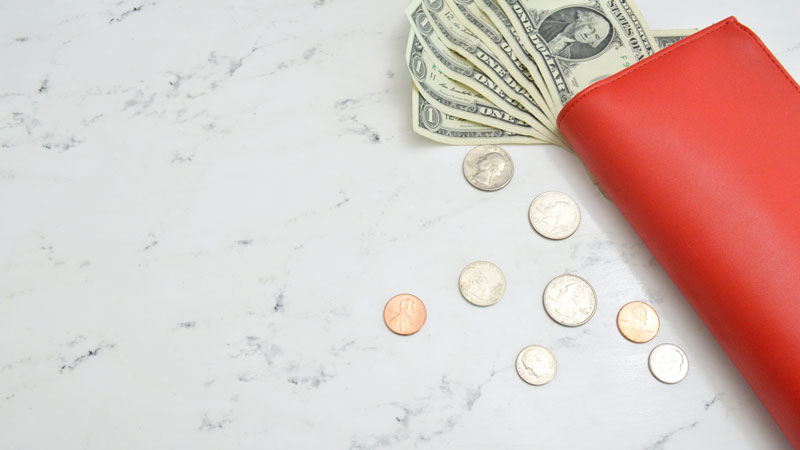 "Yes, I'd like to pay full price," said no one ever.
Here you'll find a collection of discounts on various services and products available to the UCSF community of faculty, students, and staff. And because we're always on the lookout for a great discount, feel free to send your discount ideas to .(JavaScript must be enabled to view this email address). Discounts below are listed under 3 categories: Shopping, Activities and Events, and Student Only Discounts.
Please keep in mind that some discounts are limited in quantity. We will do our best to remove them from this page as soon as they're no longer available.


Shopping
AT&T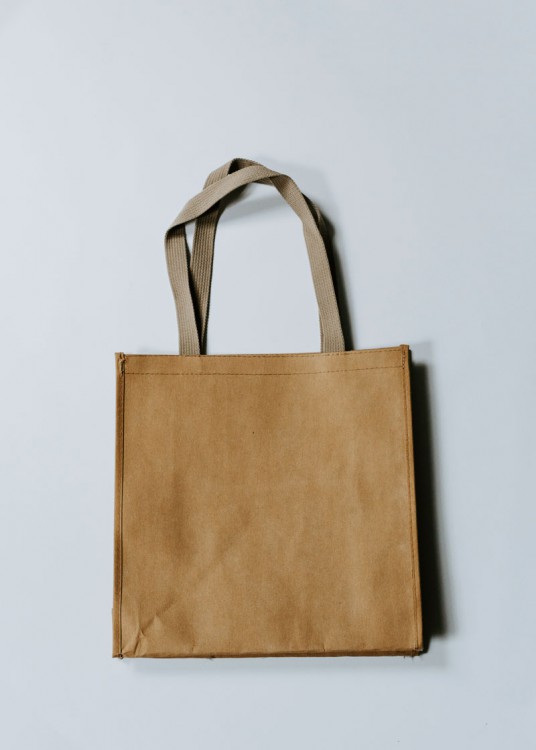 UCSF faculty, staff, and students can receive a discount by signing up using your UCSF email address.
Visit AT&T IRU Discount Program for more information.
Please contact Bryndon Burfine at .(JavaScript must be enabled to view this email address) or call 650.714.4245 with any questions.


Columbia Sportswear Company
The Columbia Sportswear Company Employee Store in Richmond opens its doors for a limited time to UCSF faculty, staff, and students.
Upcoming Dates:
May 27-Jun 19
Sep 30-Oct 23

See the details on this flyer.


Safeway
Safeway stores are currently offering a 5% discount on each transaction to students and staff of UCSF. Visit customer service at one of the stores listed here, present a current I.D. and you will be given a keycard to then present with UCSF I.D. at checkout. The offer is good through July 2022 at any participating northern California or Hawaii Safeway.


More Discounts from UCOP
Our Office of the President (UCOP) offers a variety of discounts to all employees. Check it out here.


More shopping discounts Click Here
Electric Vehicles
There are a number of electric vehicle makes and models available to UCSF employees and students at a discount. There're also rebate offers from local energy companies.
Visit the UCSF Office of Sustainability page for details.


The New York Times
Become a NYT subscriber at a discounted rate.
Click here to subscribe.


Farm Fresh to You
UCSF partnered with Farm Fresh to You to get food delivered from the local farms to your door. Keeping in mind public safety, we want to highlight all food comes from local sources and is picked and packed using gloves. Deliveries will be made by drivers at night for a contact-less delivery.
To get started:
1. Sign up for Farm Fresh to You using promo code "UCSF" to receive 15% off.
2. Enter your zip code to view and select available delivery options.
3. Choose the box size and delivery frequency that works for you, then click BRING ME THE BOX to add your selection to your cart and finish signing up.
4. After your order confirmation, you'll be able to customize your delivery— change produce and even add items like dairy, eggs, honey, olive oil or jam!


Sports Basement

Join the Sports Basement Basementeers Program and get 10% off every item, every time. When you join the program and shop, 10% of proceeds benefit UCSF.
To Get Started:
1. Sign up in-store or online. This includes a one-time $25 sign up fee.
2. Select UCSF Fitness & Recreation on the list of charities.
3. Every time you shop, you will receive 10% off your entire purchase.


T-Mobile/Sprint
To Get Started:
1. Sign up in-store or online. This includes a one-time $25 sign up fee.
2. Sprint Works Program offers $5 off the first line of the Unlimited Freedom plan (making it $55/mo—that price also includes the $5 AutoPay discount as well). Second line is $40, lines 3+ are $30/each.
Discount codes
UCSF Campus: GVSCA_WCA_ZZZ
UCSF
Health: HCSCA_WCA_ZZZ
UCSF
Students: GSTDT_ZST

Employees/faculty/staff of both UCSF & USCF Medical Center also get waived activation fees on new lines ($30 value) as well as 25% off select accessories in addition to promotional offers.
View deal and more on the Sprint website.


Apple
Shop the Apple Store for Education, save up to $200 on a new Mac, and up to $20 on a new iPad. Education pricing is available to college students, students accepted to college, parents buying for college students, faculty, homeschool teachers, and staff at all grade levels.  No discount for iPhones or Watch.
View deal on the Apple Store website.


Dell

Dell offers discounts to UCSF faculty, staff and alumni. For questions regarding monthly specials or personal discounts contact Michael Hearn at michael.hearn@dell.com. 
View deals on the Dell website.
---
Activities & Events
Curran Theater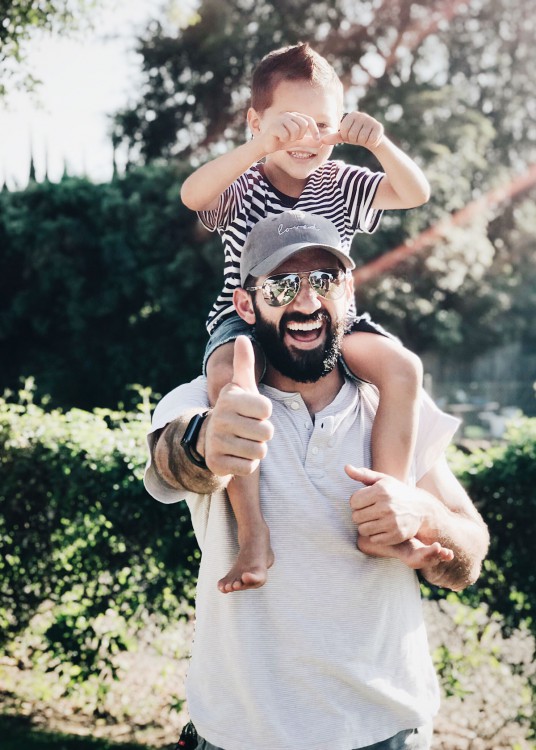 19 years after Harry, Ron and Hermione saved the Wizarding World, they're back on a most extraordinary new adventure – this time, joined by a brave new generation that has only just arrived at the legendary Hogwarts School of Witchcraft and wizardry. Prepare for spectacular spells, a mind-blowing race through time, and an epic battle to stop mysterious forces, all while the future hangs in the balance.
Performances available until September 4, save 10% off tickets
Visit the HarryPotterPlaySF website to purchase tickets.
For UCSF Staff, Faculty, and Students.
Valid all evenings at 7 pm except Mondays.
For Price bands B, C, D, and E.
Discount code: UCSF


Tickets at Work
Having fun, getting away, and saving money are important for your well-being. This cost-free benefit provides you access to thousands of exclusive travel and entertainment discounts, so you can make the most of your time away from work.
Tickets at Work are partnered with Walt Disney World, Disneyland, Universal Studios, and much more.
To Get Started:

1. Visit Tickets at Work website and click Become a Member.

2. Use company code "UCSF" to join the program.


Broadway SF
UCSF faculty, staff and students receive a discount on tickets for Broadway SF shows. Ticket prices and discounts vary per show and you can save up to 25%.
Visit Broadway SF website for a list of shows and additional information. Create an account at check-out is required.
Upcoming Available Shows:
5/31-6/12 CATS
6/7-7/3 Hadestown
6/22-7/17 THE PROM
8/16-9/11 Oklahoma!
9/7-11/6 Moulin Rouge!
9/13-10/9 To Kill A Mockingbird
11/9-12/4 The Temptations

Discount code: UCSF

Special Performance Celebrating PRIDE Week
Tuesday, June 21 7:30 PM, THE PROM
Discount code: PRIDE
See flyer for more information.


More activities & events discounts Click Here
Get Away Today
Get Away Today has become one of the world's leading providers of Disney vacations, family vacations, discount vacation packages, and adventure vacations. Building great relationships with hotels and attractions to secure the lowest possible prices. Get Away Today saves you 20% to 50% per vacation.
Get Away Today are partnered with Walt Disney World, Disneyland, Universal Studios, and much more.
To Get Started:
1. Call (855-GET-AWAY) or visit Get Away online.
2. Mention "UCSF - Campus Life Services Wellness & Community" to receive the qualifying discount.


California Academy of Sciences
The California Academy of Sciences is a must-see San Francisco museum. Based in beautiful Golden Gate Park, it's the only place on Earth to house an aquarium, planetarium, rain forest, and natural history museum—all under one living roof.
Steps to purchase your discounted tickets:
Plan to purchase your tickets at least one day in advance for the best savings.
Visit the eTicket webpage.
Enter your sales code - ucsf
On the next page, log in with your email and password. (All first-time users need to set up a profile)
Add tickets to your cart and enjoy your discount.
Tips:
If you added items to the cart and enter the promo code AFTER it will NOT work
Confirm that you see the note "promo code has been applied" in the top right corner of the cart.
Remove items from the cart and navigate back to the product listing page to see the discounted price types
Bay Area Discovery Museum
The Bay Area Discovery Museum is a space for imaginations to run wild. They feature exhibition spaces and daily programs for children 6 months to 10 years old. UCSF faculty, staff and students can enjoy $1 off per visitor, up to 5 people.
Click here to learn more or purchase tickets.


San Francisco Zoo

UCSF staff, faculty, and students will receive $3.00 off adult admission and $2.00 off children admission.
Visit the San Francisco Zoo website to purchase tickets.
Discount code: 75001


Connexus Travel Portal
Take advantage of comprehensive rates and benefits for all those affiliated with UC*. Discounts include specials on airlines, lodging, car rentals, rail and travel agencies. Click here for more information or to book your trip.
*For current UCSF Employees only.


---
Student Only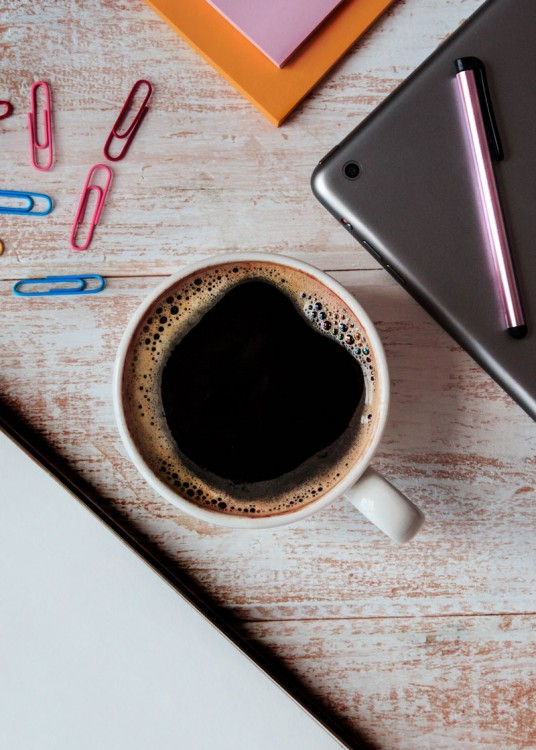 The following discounts are available only to UCSF students. They will require proof of current enrollment.
Best Buy
Best Buy offers students exclusive discounts on electronics such as laptops, televisions, and calculators. Discounts change periodically giving students a chance to get deals on a variety of different products throughout the year.
Visit the Best Buy website, student deals page.  


Best Online Traffic School
Best Online Traffic School is a California DMV licensed online traffic school that teaches students to become safer drivers while saving them hundreds of dollars in insurance premium hikes. The course fee is $9.99 – everything you need is included, pay nothing until you pass - no CC required during signup. UCSF students and postdocs can receive a 25% discount on the course fee.
Learn and sign up on the Best Online Traffic School website.
Discount code: UCSF25


Dealhack
The Dealhack Student Discounts Guide is the result of a quarterly survey of stores that offer discounts to students. Right now there are 165 stores, ranging from clothing to entertainment. Save this list as a reference of student only available discounts.
See full list on, Student Discounts Guide: The Ultimate List of Store.


The Word Point
The Word Point is a translation service. Many university enrollees and students will eventually need a translation for work in the international corporation, employment abroad, or continuing education in another country. The discount applies to academic transcripts, diploma, degree certificate, curriculum vitae, biography, application letter, and more.

Visit The Word Point to start translating your documents.
Discount code: STUDENT2020


Varsity Tutors
Varsity tutors is has the largest online learning platform in the country with over 3k subjects and 40k tutors; offerings include private 1:1 tutoring, large format free classes, small group classes, academic assessments, test prep, professional certifications, and specialized solutions for learning differences. UCSF Alumni, faculty, students and staff receive a 20% discount on all paid products and access to many free resources. Live education consultants are available to help discover your needs and how their solutions can help.

Learn more about Varsity Tutors online here.
---
Discount Partnership Policy
This website contains links to websites that offer discounts on products and services. These websites are operated and maintained by third parties; links are provided for convenience only. These third parties, and their websites, are unaffiliated with UCSF. When taking advantage of these discounts, you will leave the Wellness & Community website to make your purchases. Should you encounter technical difficulties, please refer to the partner website contact information. UCSF is not responsible or liable for any loss or damage caused by, or in connection with, the use of those websites, or for any information, products, or services on or from those websites.