Get to Know Wellness and Community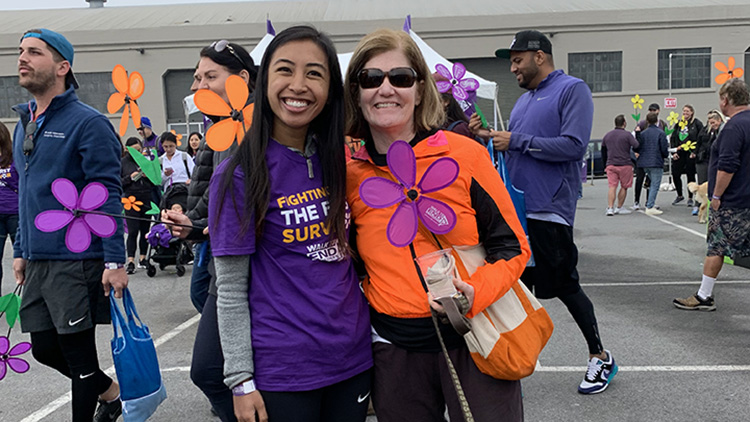 Wellness and Community's mission is to promote healthy work-life experiences for the UCSF community through our events and programs. We want you to have fun and be well!
Our vision to ensure everyone at UCSF has a balanced and healthy work-life experience. We make life better here at UCSF through our values of Wellbeing, Fun, Partnership, Connectedness, and Service.
Meet the Team
Kathleen Yumul – Wellness Coordinator
Kathleen Yumul has been with UCSF since 2015 and has worked with both UCSF Health and Campus. She is passionate about health, wellness, and self-care and loves working to help provide wellness resources to the UCSF community. She holds a Bachelor's of Science in Human Development and her Bachelor's of Arts in Psychology from UC Davis. She is currently pursuing her Masters of Public Health in Community Health Education from San Jose State University.
Favorite Snacks: I love Funfetti cupcakes, french fries, and brussels sprouts
Go to Wellness Activities: Yoga, Walking, Meditation, Hiking, and Journaling
Jennifer Mannix - Manager, Wellness and Community