UCSF Discount for SHN
---
Published on January 15, 2018
---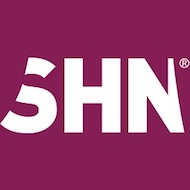 SHN UCSF Discount
Access is yours! All Sections. All Seats. UCSF faculty, staff and students save will receive a discount on tickets. Ticket prices and discounts vary per show.
FALSETTOS
MAR. 19 – APR. 14, 2019
SHN GOLDEN GATE THEATRE
FALSETTOS revolves around the life of a charming, intelligent, neurotic gay man named Marvin, his wife, lover, about-to-be-Bar-Mitzvahed son, their psychiatrist, and the lesbians next door. It's a hilarious and achingly poignant look at the infinite possibilities that make up a modern family… and a beautiful reminder that love can tell a million stories.
ROALD DAHL'S CHARLIE AND THE CHOCOLATE FACTORY
APR. 16 – MAY 12, 2019
SHN GOLDEN GATE THEATRE
Roald Dahl's amazing tale is now San Francisco's golden ticket! It's the perfect recipe for a delectable treat: songs from the original film, including "Pure Imagination," "The Candy Man," and "I've Got a Golden Ticket," alongside a toe-tapping and ear-tickling new score from the songwriters of HAIRSPRAY.
ANASTASIA
SEPT. 3 – 29, 2019
SHN GOLDEN GATE THEATRE
Inspired by the beloved films, the romantic and adventure-filled new musical ANASTASIA is on a journey to San Francisco at last! From the Tony Award®-winning creators of the Broadway classic Ragtime, this dazzling show transports us from the twilight of the Russian Empire to the euphoria of Paris in the 1920s, as a brave young woman sets out to discover the mystery of her past.
We have three easy ways to purchase your tickets.
Purchase tickets online at: www.shnsf.com/online/corpclub
Enter the promo code UCSF in the promotional box in bottom right hand corner and press go.
1. Choose your desired show
2. Click on Purchase Tickets
3. Choose your desired date
4. Choose your desired seats
5. Choose UCSF Corporate discount rate
6. Add to order
7. Complete your order
Purchase tickets by phone:
1. Call 888.746.1799
2. Please mention the promo code UCSF
Purchase tickets at the Box Office:
https://www.shnsf.com/online/boxoffice
Please mention the promo code UCSF
Discounts not available for all performances. Extent of discount amount depends on day of the week and section within the theatre. Ticket price includes facility fee and per ticket fee. Tickets subject to availability. Other restrictions may apply. No refunds, cancellations or exchanges.