Quarterly Newsletter - April 2019
---
Published on March 27, 2019
---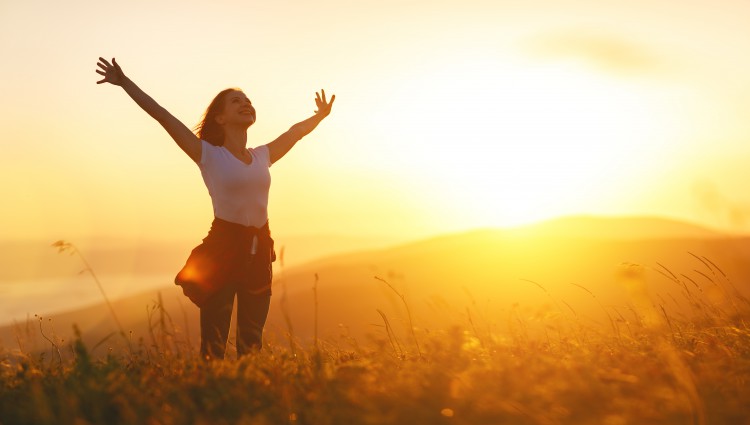 Dear Colleagues,
Join me in welcoming Kathleen Yumul, our new wellness coordinator. Kathleen will be managing health and wellness programs and activities, including UC Walks Day on May 1st. You can read more about Kathleen and UC Walks Day below.
April is UCSF Volunteers Month and I encourage managers to consider volunteering with their teams this month. UCSF Volunteers has information and resources to make volunteering easy—and we have three events planned for UCSF Volunteers Month: SF Marin Food Bank, Sutro Stewards, and Ocean Beach Cleanup.

Sincerely,
Jennifer Mannix
Manager, Wellness & Community
Kathleen has been with UCSF since 2015 and spent the past 3 years working in referral management. She was the sole member of the Adult Referral Center then launched the Cancer Services Referral Center, eventually becoming the supervisor of both departments. Prior to UCSF, Kathleen worked in human resources in the non-profit setting and also with UC Davis Health Education and Promotion where she specialized in sleep, stress, and mental health.
As wellness coordinator, Kathleen will oversee wellness programs and initiatives—including the Diabetes Prevention Program, UCSF tobacco-free task force, and online wellness challenges— that support the wellbeing of UCSF faculty, staff and learners.
Kathleen can be reached at .(JavaScript must be enabled to view this email address).
April is UCSF Volunteers Month
Get what you give. Get involved.
To inspire your services, UCSF Volunteers planned several volunteer activities. Pick what you love, and make a difference in our community.
SF Marin Food Bank: April 12 from 9am-11am
Sutro Stewards: April 15 from 9:30am-12:30pm
Ocean Beach Cleanup: April 26 from 1-3pm
UC Walks Day: May 1, 2019
Save the date for the 10th anniversary of UC Walks!
UC Walks promotes wellness and an active lifestyle by encouraging faculty, staff and retirees to take time out of their day to walk. The event also builds community and campus spirit throughout the UC system.
Check the UC Walks page on our website to keep posted on times and locations at more than 8 UCSF sites and to learn about volunteering opportunities.
Columbia Sportswear Employee Store Sale
Save 40–50% off regular retail pricing on all of the latest products from the Columbia Sportswear Company family (SOREL, Mountain Hardwear, prAna, and of course Columbia Sportswear) from Apr. 5 – 28. Whether it's hiking, skiing or planning your next adventure, Columbia has got you covered. Columbia's Spring line is now in stock, featuring all of our latest and greatest apparel for all of your outdoor activities. Be sure to read and bring this exclusive UCSF invitation to access the store.
The Chancellor's Concert Series
The next Chancellor's Concert is on Monday, Apr. 22 in Cole Hall, 513 Parnassus Ave. Seating for his free concert begins at noon. There will be free food while supplies last! Visit our CCS webpage for more information.