Pianos at Parnassus and Mission Bay
---
Published on January 17, 2019
---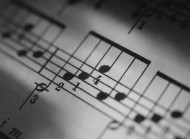 UCSF faculty, staff, post-docs and students can use piano practice rooms at Parnassus and Mission Bay.
COVID-19 Update:
The Library is closed until further notice. Collections and essential services will be available remotely. Please visit the Library online.
Piano reservations at Parnassus and Mission Bay cannot be booked until further notice—25Live will not be accepting reservations—please refer to this page for further updates


Parnassus Piano Room
There is a Yamaha electric piano available in the UCSF Library.
To reserve: http://calendars.library.ucsf.edu/booking/music
Mission Bay Piano Room
There is a Yamaha electric piano available to practice on in rm. CC-222 of the Rutter Building, 1675 Owens street.
This is a shared room with Aramark and availability is limited due to conferences.
Room reservations must be made a week in advance and your reservation is not complete until you receive a confirmation email.
This room is available for reservation requests through 25 Live Monday through Friday, 9 am to 7 pm and Saturday & Sunday, 10 am to 5 pm.
There is no access to the piano room during holidays.
Access 25 Live through https://myaccess.ucsf.edu/landing. Search "CC-222" within 25 Live. When filling out your reservation, it will ask for COA. There is no charge for using the piano room, just put "1111111111" in that field. Once you submit your request, it is not confirmed until a scheduler approves the request. Once, your appointment is confirmed, you will be sent information on where to pick up the room key.
Piano room key will be available for pickup only during office hours Monday-Friday 9 am to 5 pm.
For off-hours and weekend reservations, please drop off keys to the Bakar Fitness and Recreation Center, located on the 1st floor of the J Rutter Center.
Cole Hall Piano Policy:
Reserve Cole Hall:
Cole Hall can be reserved through 25 Live Classroom Scheduling on the UCSF My Access page. https://myaccess.ucsf.edu/landing
Once your reservation has been confirmed you can reserve the piano.
Reserve Cole Hall Piano:
To reserve the piano in Cole Hall a reservation form must be completed prior to usage.
The piano reservation form is located on the Campus Life Services Wellness and Community website. https://campuslifeservices.ucsf.edu/upload/wellnesscommunity/files/Piano_Reservation_Form.pdf
The form must include a department COA and authorizing signature.
All reservations include one practice time prior to your event.
Cole Hall Piano Key:
A key to the Cole Hall piano can be checked out Monday-Friday, 9:00am-5:00pm at the Wellness and Community office.
Millberry Union, MU 243 East (2nd floor). 415-476-2675.
The key can be returned the following business day after your reservation.