Creative Ideas Shared by Our Community
---
Published on April 10, 2020
---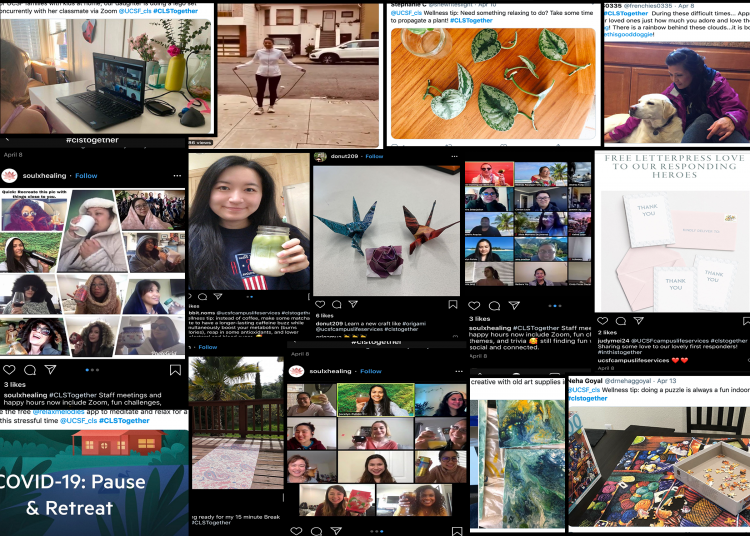 Creative Ideas Shared During the Shelter-In-Place Order by Our Community
@edenlkethegardn recommends going on a bike ride! Additionally, to try out a recipe you've always wanted to try (maybe baked delicata squash?).
@LaurenN82656709 suggests spending plenty of time giving your pets love!
@julia_zhang Zoomed with friends!
@EhrlichNP challenged herself and the kids to do jump rope every morning before homeschool.
@vanan_dental got creative with old art supplies that were laying in the closet.
@stephmackler supports families with kids at home to do Lego sets with classmates via Zoom.
@frenchies0335 endorses showing your loved ones just how much you adore and love them!
@shewriteslight proposed to take some time to propagate a plant!
Join the community by sharing your creative ideas with @UCSF_cls and use the hashtag #CLSTogether