Shuttles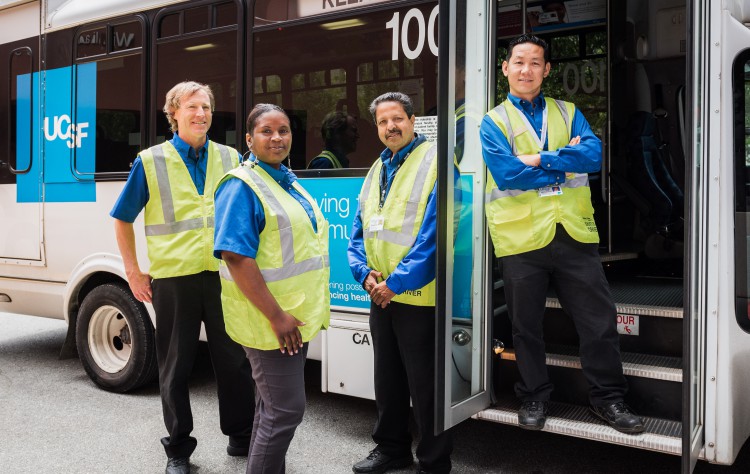 Frequent UC San Francisco shuttles connect our five major campus locations in San Francisco: Parnassus Heights, Mission Bay, Mission Center, Mt. Zion and Zuckerberg San Francisco General. Our shuttle network is designed to provide inter-campus accessibility, Monday to Friday, 5AM to 9PM, and ridership is restricted to UCSF faculty, staff, students, patients/family members, visitors and university guests. All UCSF shuttles are ADA accessible and equipped with wheel chair lifts to board patrons with mobility challenges.
For up-to-the-minute alerts, including travel delays and holiday schedules, please follow us on Twitter (@goUCSF) and Facebook (UCSF Transportation)
Campus Maps with Shuttle Stop Locations
New All-Electric Transit Buses
For more information, contact Transportation Services at (415) 476-GOGO.