Parking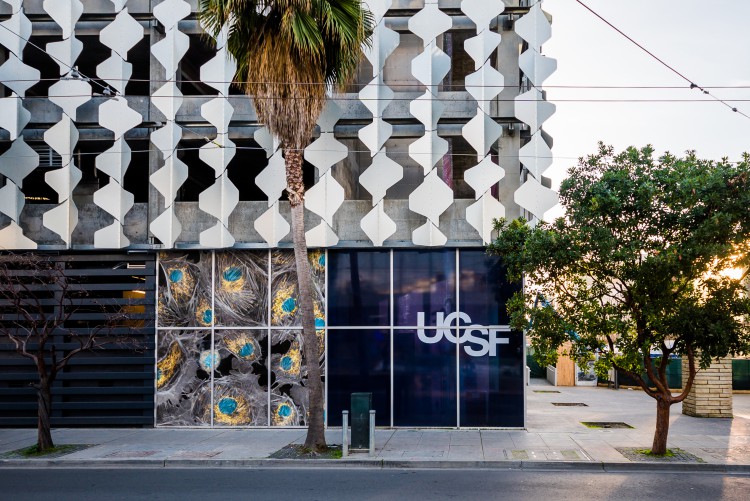 Daily Max Parking Rates Effective Monday, Jan. 4, 2021
• $22 with UCSF ID
• $11 with UCSF Student ID
To support the UCSF community during the pandemic, Transportation introduced a discounted daily parking rate, designed for employees and students who are onsite periodically. The rate was set at an introductory price that increased in January to cover programmatic costs. Drivers who anticipate parking on campus 14 days or more per month should consider purchasing a monthly permit ($312).
Only the daily max rate will increase in January. All other rates will remain unchanged, as follows through June 30, 2021:
Daily Parking rates (at all locations):
• Hourly: $5
• Daily Max: $35
• $20 with UCSF ID *** will increase to $22 on Jan. 4, 2021***
• $10 with UCSF Student ID *** will increase to $11 on Jan. 4, 2021***
• Patient/Visitor with ADA placard: $7
• Motorcycle: $5

Monthly Parking
• Regular permit: $312
• N permit (enter after 2:00 pm, exit by 8:00 am – with UCSF ID): $125
• L permit (enter after 4:45 pm, exit by 8:00 am – with UCSF ID): $40
• Student permit: $156
• Surge/Woods Lot only permit: $156
• Motorcycle permit: $75
For instructions on how to purchase monthly parking and student permits, please visit our Permit Information webpage.
Use PayByPhone
How to use PayByPhone to Pay for Parking
For faster exits, and contactless transactions, use PayByPhone to pay for hourly, daily and monthly parking.
Daily max parking expires at midnight on the day of purchase.
1. Visit PayByPhone.com
2. Enter UCSF location: 401608
3. Select Hours, Days or Month (pull down menu)
4. Enter parking duration
Please pay at entry to avoid a citation, and be prepared to show your payment confirmation and UCSF ID to the attendant at exit in the parking garages.
SF's 25% Parking Tax
San Francisco's New Parking Tax
Effective July 1, 2020, UCSF parking rates include a 25% tax levied by the City and County of San Francisco (CCSF).
As communicated in February 2020, the California Supreme Court ruled that the CCSF may apply a parking tax on drivers parking at public universities, as drivers use City infrastructure when traveling to and from UCSF. Previously, drivers parking at public universities had been exempt from the parking tax. UCSF made every effort to maintain an exemption for our drivers; however, the court ruled unanimously in favor of CCSF and UCSF is now required by law to collect the tax.
To ease the financial burden during these challenging times, Transportation will postpone the application of our previously announced 7.5% increase in parking rates in Q1 and Q2 FY 2020/21.

For more parking information, please explore more "In This Section" (see menu in the upper left column on this page).
If you have any questions, we're here to help! You can reach us by email at .(JavaScript must be enabled to view this email address), or see details below to call or visit us in-person.
Parnassus Heights Campus
Transportation Office
500 Parnassus Avenue
MU-Level P7, Room 26
San Francisco, CA 94143-0240
Phone: 415.476.2566
Open Monday-Thursday: 7:30 AM to 4:45 PM
Mission Bay Campus
Transportation Office
1625 Owens Street, Suite 104
Community Center Garage
San Francisco, CA 94143-0299
Phone: 415.476.1511
Open Monday-Thursday: 8:15 AM to 4:45 PM