Construction Impacts on Transportation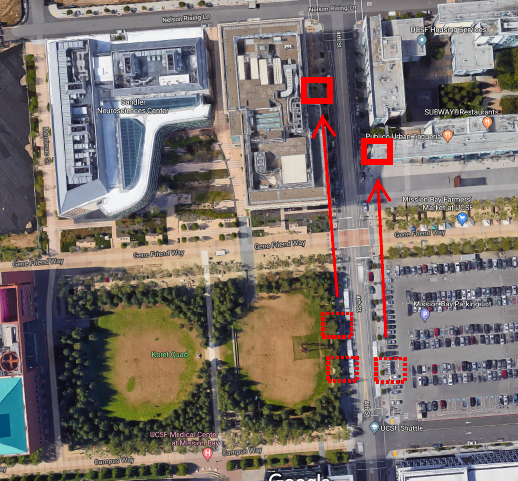 Construction begins this summer to build the new, Joan and Sanford I. Weill Neurosciences Building at the UCSF Mission Bay campus. It will be one of the largest neuroscience buildings of its kind. During construction, shuttle service, parking options, and street and pedestrian traffic will be impacted.
Contact: For specific questions related to parking at UCSF's North Campus, please contact Mission Bay Campus Transportation Services at (415) 476-1511.
Starting Jan. 22, 2018 - Beginning January 22, ALL shuttle stops along 4th Street in Mission Bay moved one block north to the covered areas of Rock Hall (west side of 4th Street) and UCSF Housing (east side of 4th Street). Shuttles are expected to operate from these new locations through Spring 2020. Ambassadors are on site to help navigate these changes.