Calendar of Event & Traffic Alerts (ETA)
---
Published on August 11, 2019
---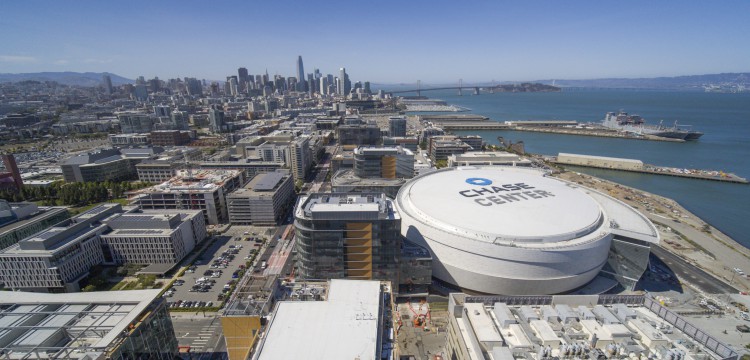 The "transit first" philosophy, shared by UCSF, Chase Center, and the San Francisco Municipal Transportation Agency (SFMTA), encourages the use of public transportation. However, on the busiest days, we still expect traffic congestion and provide a calendar to help UCSF commuters plan.
To see what's happening at a glance, the calendar displays red or yellow to show expected traffic impact, most of which will occur on weekday evenings.
Red Days
On red days, please expect increased traffic and delays near the start and end time of events. Red indicates a weekday Chase Center concert or event that is expected to draw a capacity crowd of around 18,000 attendees. Red also indicates two weekday events with similar start times, one at Chase Center and one at Oracle Park, for example.
Yellow Days
On yellow days, expect possible traffic delays in Mission Bay due to Chase Center events with fewer than 18,000 attendees on a weekday, or any weekend event.
Subscribe to See the ETA Calendar on your Outlook Calendar
To subscribe (or sync) the ETA calendar, please follow these steps:
1. Sign in to webmail, your UCSF account on Outlook.com, using a web browser.
2. On the bottom left, click on the calendar icon
3. In the navigation pane on the left, click on "Import calendar"
4. Under the same navigation pane, select "From web"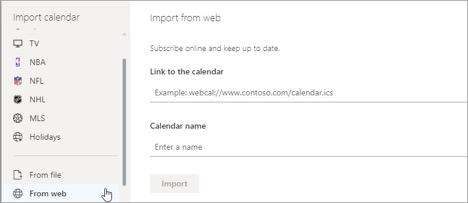 5. Copy and paste webcal://calendar.ucsf.edu/group/eta_-_event_traffic_alerts_calendar/calendar/ics under "Link to the calendar"
6. Type the name you want to use for the calendar under "Calendar name"
7. Click "Import" to complete the subscription process
8. The desktop Outlook app should synchronize upon refreshing
Depending on your Outlook settings, this process may take up to an hour to complete. Please be sure to give yourself enough time to complete the download.
For more information, visit: eta.ucsf.edu