Tell us about your commute
---
Published on October 20, 2021
---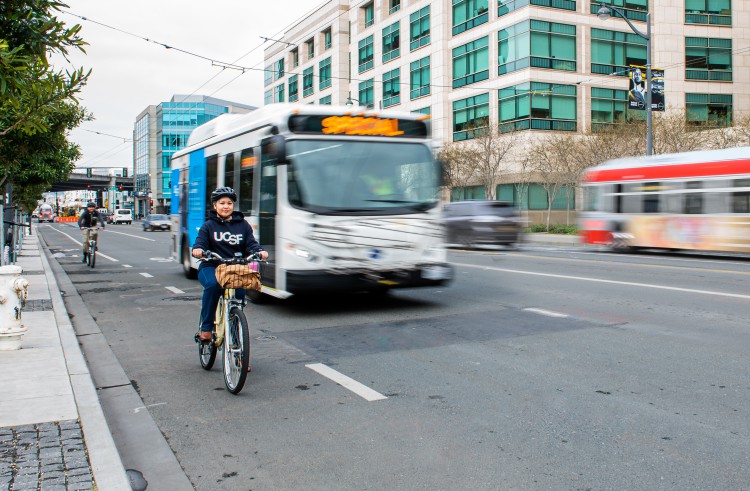 Marco Sanchez
Whether you're working on-site, hybrid, or remote, we want to hear from you!

What's your morning routine? A shuttle ride across the city, a drive across the bridge, or steps into your home office—tell us all about it!
Take the 2021 survey to help us better understand how often you come on-site, if at all, and how you get here. Your feedback helps Transportation adjust programs to best meet the changing needs of the UCSF community.
Complete the survey and you'll be entered into a raffle for 1 of 3 prizes: a $100 Clipper card, a $50 Clipper card, and a $25 Clipper card. Use a Clipper Card for commuting or taking a fun personal trip across the Bay Area!
Take the 5-minute survey now for your chance to win!
Please take the survey by Friday, November 19, 2021.
Transportation conducts the commute survey annually. The information gathered is used to guide university-wide decision-making about Transportation programs and services. In addition, the data measures progress toward UCSF sustainability goals, by tracking the amount of green-house gases emitted from the cars we drive, and supports Transportation's continuous efforts to promoting more sustainable modes of transportation.