Parnassus Heights Bike Enclosure Renovation at Millberry Union Garage Complete
---
Published on February 17, 2022
---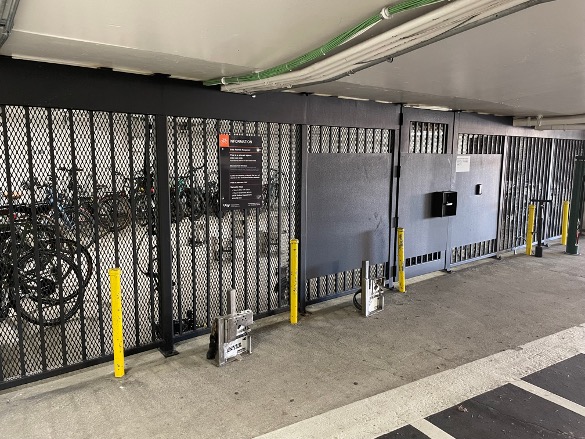 The renovation of the bike enclosures at the Irving Street entrance to the Millberry Union garage has been a top priority to ensure greater long-term security, and we're excited to announce that construction is complete.
Upgrades include:
- Wider doors to accommodate oversized bikes
- New door locks, handles, and card readers
- Steel plates around entrance doors
- Enclosure comprised of structural steel and metal mesh
Transportation and Facilities Services worked together to upgrade the enclosures to meet UCSF performance requirements. This project is part of the Facilities Investment Needs (FIN) Program with additional funding from the UC Office of the President Be Smart About Safety Program.