Bike Enclosure Renovation Project Update
---
Published on December 02, 2021
---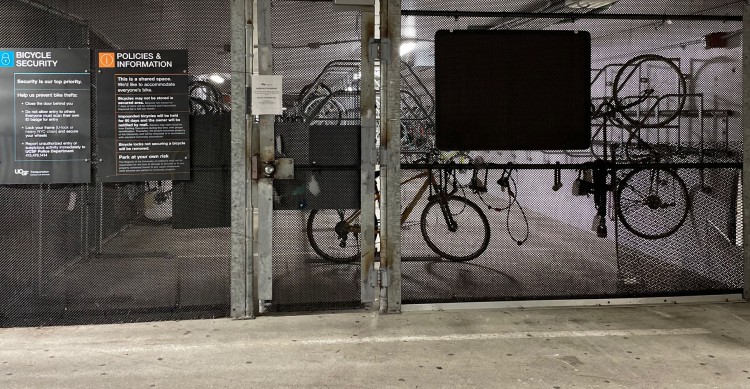 Transportation is partnering with Facilities Services to renovate the bike enclosures located at the Irving Street entrance of the Millberry Union Garage. Effective Monday, December 6, phase 1, the west bike enclosure is complete, and construction activity will begin on phase 2, the east enclosure.
Limited bike parking is open during construction. Please be aware of the construction timeline below. Do not leave your bike in a construction area.
Construction timeline
• Phase 1 - West Enclosure | Complete effective December 6, 2021
• Phase 2 - East Enclosure | Early-December through Late-December
• Phase 3 - East Enclosure | Early-January through Late-January
A portion of the large bike enclosure will remain open for parking during construction. Once construction begins in a designated area, any bikes left in the construction zone will be removed.
Alternate Bike Parking
Additional bike racks are available at:
• 400 Parnassus Ave., 16-space bike rack located in front of ACC building (near valet)
• 707 Parnassus Ave., 10-space bike rack located in front of School of Dentistry
In addition, smaller bike racks are also available in front of the Kalmanovitz Library, Koret Way and the School of Medicine.
This project is part of the Facilities Investment Needs (FIN) Program with additional funding from the UC Office of the President Be Smart About Safety Program.
For more information, please contact: .(JavaScript must be enabled to view this email address)