1 Minute, 1 Story: Pay-by-Plate has Arrived
---
Published on October 12, 2021
---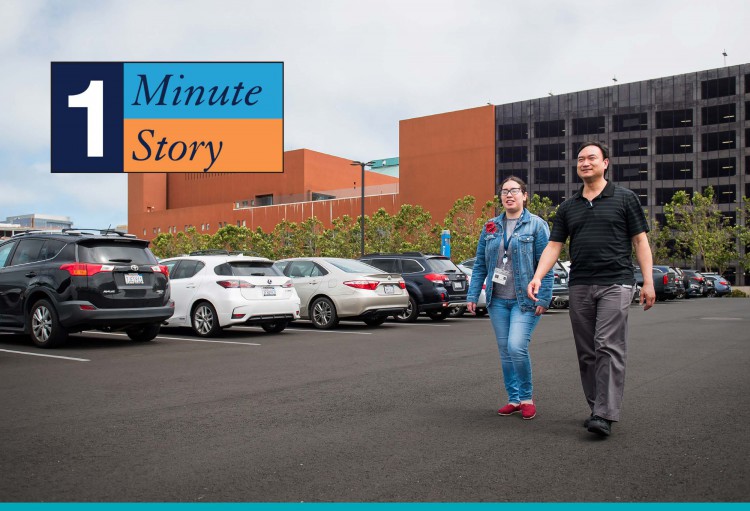 "Pay-by-plate" has Arrived
Last month, Transportation converted the surface parking lot located on Nelson Rising Lane at Mission Bay (Childcare Lot) to a pay-by-license plate operation.
For years, parkers at this lot walked to a pay machine, paid for parking, received a receipt, walked back to the vehicle, and displayed the receipt on the vehicle dashboard. These extra steps are now a thing of the past!
Now, drivers park, walk to the pay station and pay using their license plates, and they're done. There's no need to walk back to the vehicle and display a receipt on the dash.
Transportation is monitoring the performance of the pay-by-plate system at this lot to determine potential expansion to other parking facilities across all UCSF campus locations. This approach enhances customer experience, eliminates unnecessary paper receipts, and wear and tear on the equipment. It is a green and sustainable approach - one of Transportation's priorities.