Jamba Juice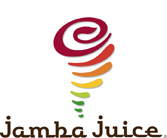 Jamba Juice offers better-for-you food and beverages, including great tasting fruit smoothies, hot oatmeal with organic steel cut oats, wraps, salads, and sandwiches.
Location
500 Parnassus Avenue
Hours
7:00 am - 7:00 pm (Mon-Fri)
11:00 am - 4:00 pm (Sat-Sun)
Contact
ph. 415.566.1260
fax 415.566.1270
Jamba Juice is a participant of our catering program, America To Go. To use America To Go, please sign into BearBuy through MyAccess.
FastPay accepted here. Jamba Juice also accepts Visa, MasterCard, American Express, Discover, and Bear Hugs.