Farmers' Market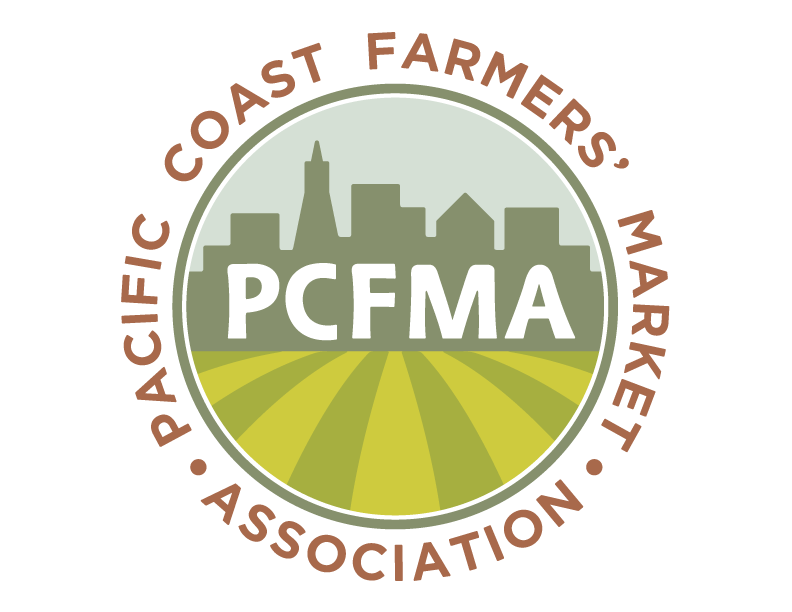 Shop healthy, shop fresh, shop California-grown at the UCSF Farmers' Market, every Wednesday (rain or shine) starting at 10 am. Our two convenient campus locations include:

***Closed on Wednesday 05/09/2018 but will be back on Wednesday 05/16/2018***
Parnassus
Year-round Convenience Market
Located in the Elevator G, Breezeway (download map)
10:00 am-3:00 pm
Mission Bay *
Year-round Destination Market
Located on the plaza at Gene Friend Way (download map).
10:00 am-2:00 pm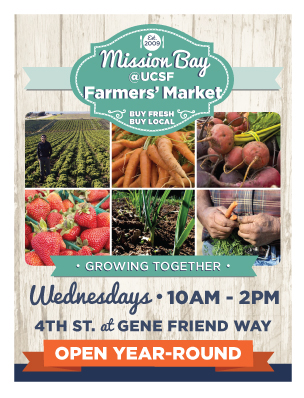 Look for the star

on the front of the featured producer's booth each week!

Both Farmers' Markets take their seasonal break from December - mid January.




The UCSF Farmers' Market is brought to you by Campus Life Services Retail and Pacific Coast Farmers' Market Association. For more information, visit them online and on Facebook.


* The UCSF Farmers' Market at Mission Bay is a green event in support of the UC San Francisco Zero Waste by 2020 initiative. Compost and recycling bins are provided and managed by UCSF Campus Recycling Program for your convenience.