Panda Express Has Reopened Following Renovation
---
By Robert Hood on June 08, 2021
---
With a renewed lease in hand, the Panda Express on the UC San Francisco Parnassus Campus has completed a major renovation and is open for business.
The restaurant replaced the current exhaust system to make it more environmentally friendly, added energy-efficient appliances, and installed low-flow water fixtures.
The new look will complement the renovated menu options designed to meet the demands of health-conscience consumers.
"We've been part of the UCSF community for 21 years," said Mandy Hom, manager of the Parnassus Panda Express. "As a family owned and operated business, it warms our hearts that our UCSF guests have been so supportive of Panda Express over the years."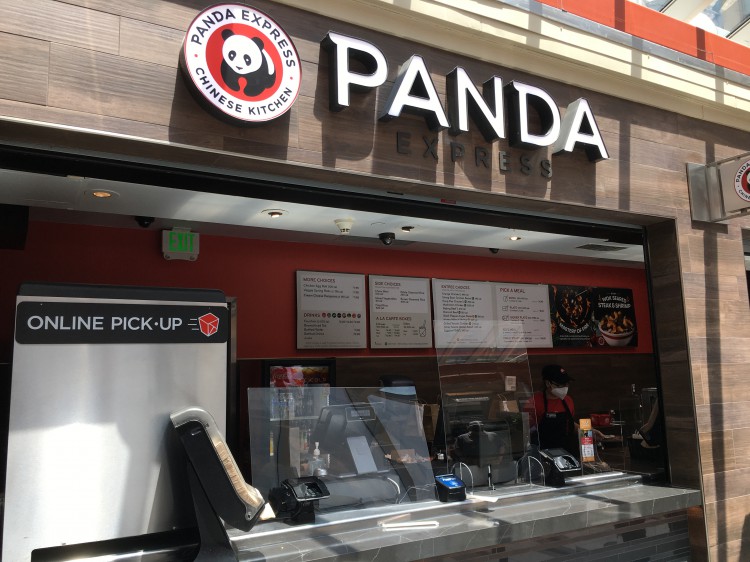 Some of the innovations used in the redesign of the Parnassus Panda Express will eventually be used on future Panda Express restaurants. "The pilot testing of our energy management systems used at our Parnassus restaurant are part of the plans for other new locations while existing restaurants will be retrofitted with the new systems," said Hom.
The traditional water steam table was replaced with an induction table that uses 50 percent less energy. The cooking range was also replaced with a waterless cooking range and new burners were installed that use less natural gas.
The crew sorted construction debris as they worked, resulting in 75 percent of the waste being recycled rather than dumped in the landfill. They also used recycled materials in the remodeling process.
"For Panda, our commitment to the environment shapes everything in our restaurants from packaging to energy conservation and from waste reduction to recycling," said Hom.
To meet the ever-changing demands of a health-conscience society, nearly half of the restaurant's entrees are now WokSmart dishes. They have the same Chinese-inspired flavors but have 300 calories or less and at least eight grams of protein.
Tamara Villarina, UCSF retail services manager, said Panda Express is an important part of the Parnassus community. "It goes beyond their attention to providing healthy food options and using environmentally friendly construction techniques. They've been active in our community through volunteer work."
Hom said they look forward to further serving UCSF students, faculty, staff and visitors by not only dishing up delicious American Chinese food, but also through Panda Cares, the restaurant's philanthropic arm. "The mission of the foundation is to foster the spirit of giving. We also look forward to serving the UCSF community through our ongoing commitment to the development of our local associates through professional and personal growth programs."