Healthy Beverages for a Healthy Campus!
---
Published on June 25, 2015
---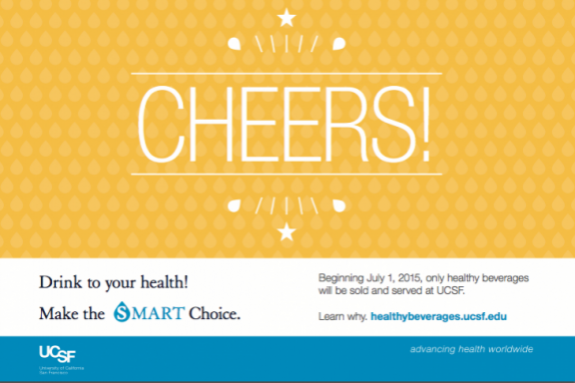 Beginning July 1, 2015, UCSF will begin to only sell zero-calorie beverages or non-sweetened drinks with nutritional value, such as milk and 100% juice. UCSF will phase out the sale of sugar-sweetened beverages in its onsite eateries, including cafeterias, vending machines and retail locations. This change will be completed by the end of October 2015.
For more information, visit: http://livingwell.ucsf.edu/programs/healthy_beverage_initiative