Cafe Bellini Reopens in Millberry Union
---
Published on October 10, 2016
---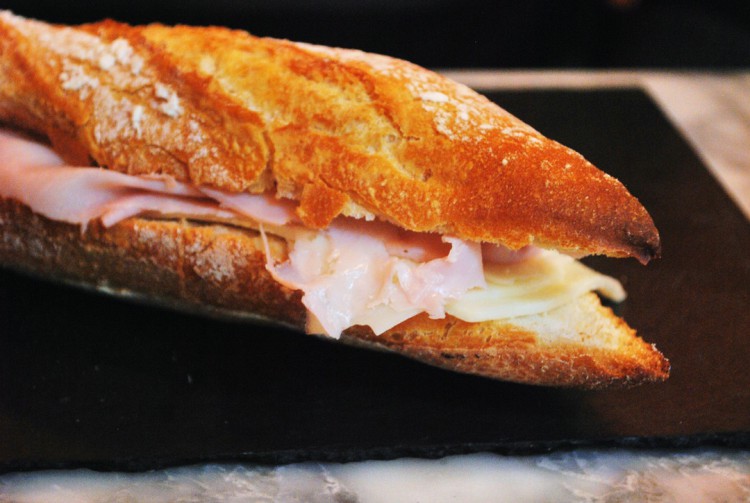 A newly renovated Café Bellini featuring an expanded menu plus the traditional classic Italian choices and UC San Francisco favorites such as Lavazza Coffee and hand-tossed pizza has reopened at Millberry Union. A special Love Your Vendor concert ushered in the restaurant's reopening.
Ramin Vahabi of Café Bellini said the space is undergoing a complete makeover, including the storefront, kitchen, and brand new equipment. "The customers will definitely notice the changes," he said.
Cafe Bellini is featuring a new Citrus Quinoa Salad with Grilled Mary's Chicken Breast. The cafe is currently offering 25% off any salad at any time.
In addition to remodeling the space, Vahabi said the restaurant has added some favorite dishes from its Union Square location to the menu.
"We talked to our customers and listened to their ideas and added a variety of tasty options such as our 100 percent Niman Ranch Angus Beef Burgers, delicious hot dogs, and sweet and savory crepes," he said. "We've been serving these dishes at our flagship location for nearly a decade and are excited to now offer them to the UCSF community as well."
Café Bellini is inspired by the grand coffeehouses of Florence and Vienna and is famous for its coffee, using only high-quality Lavazza Italian coffee beans. Menu items are created from scratch daily.
"We always strive to provide tasty and healthy choices, with sustainable, locally-sourced ingredients," Vahabi said. "The new and improved Café Bellini at Millberry Union will continue to adhere to those values. We are excited for the future and are happy to be part of the UCSF community."
Café Bellini has been at Millberry Union since 2002. They will be open Monday through Friday from 7 am to 8 pm and weekends 9 am to 5 pm.