MBCC Managers Build Community at Family House in Mission Bay
---
Published on September 22, 2016
---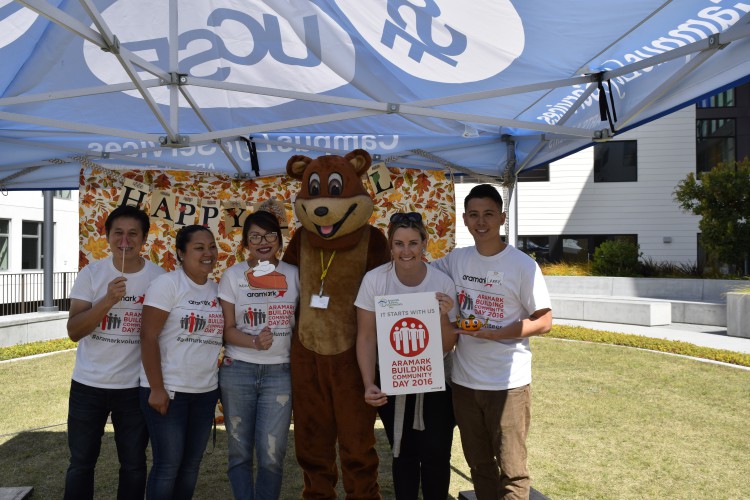 The Mission Bay Conference Center (MBCC) management team volunteered at the Family House on Tuesday, Sept. 20 as part of their ongoing commitment to health, wellness, and philanthropy. The team provided well-balanced lunches for children and families staying at Family House. In addition, The Mission Bay Conference Center provided "say goodbye to summer" activities such as pumpkin decorating and a caramel apple station.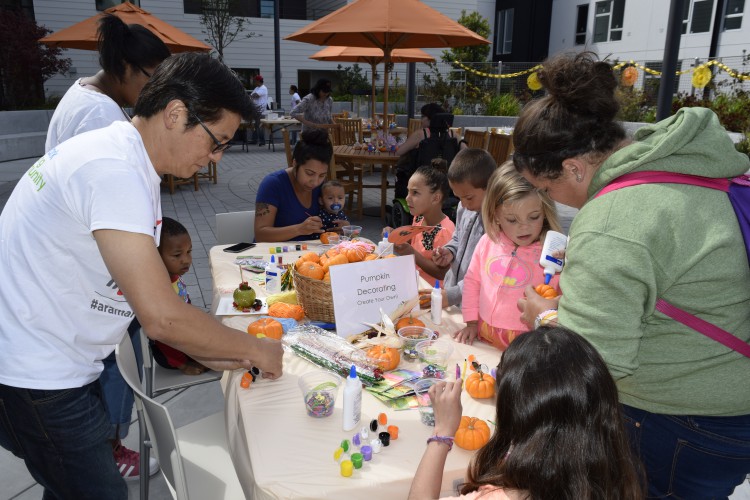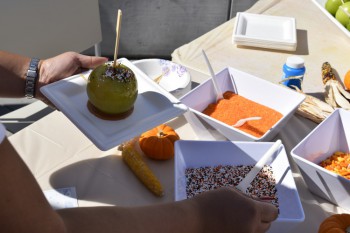 The volunteer activity by MBCC was part of Aramark Building Community Day (ABC Day), a day where thousands of Aramark employees unite together to serve local communities by volunteering at community centers and nonprofit groups around the globe, nourishing the lives of families and educating people on making healthy food, nutrition and lifestyle choices. As part of Aramark's ongoing commitment to health and wellness, company associates across 15 countries, including the U.S., Canada, Chile and the United Kingdom, hosted a variety of activities such as food samplings and healthy cooking demonstrations, transformed recreational spaces and created community gardens.
Thank you to the MBCC management team for your dedication to making positive impacts on our communities!