Aaron Mills: A Shining Light at Café 24
---
Published on April 15, 2019
---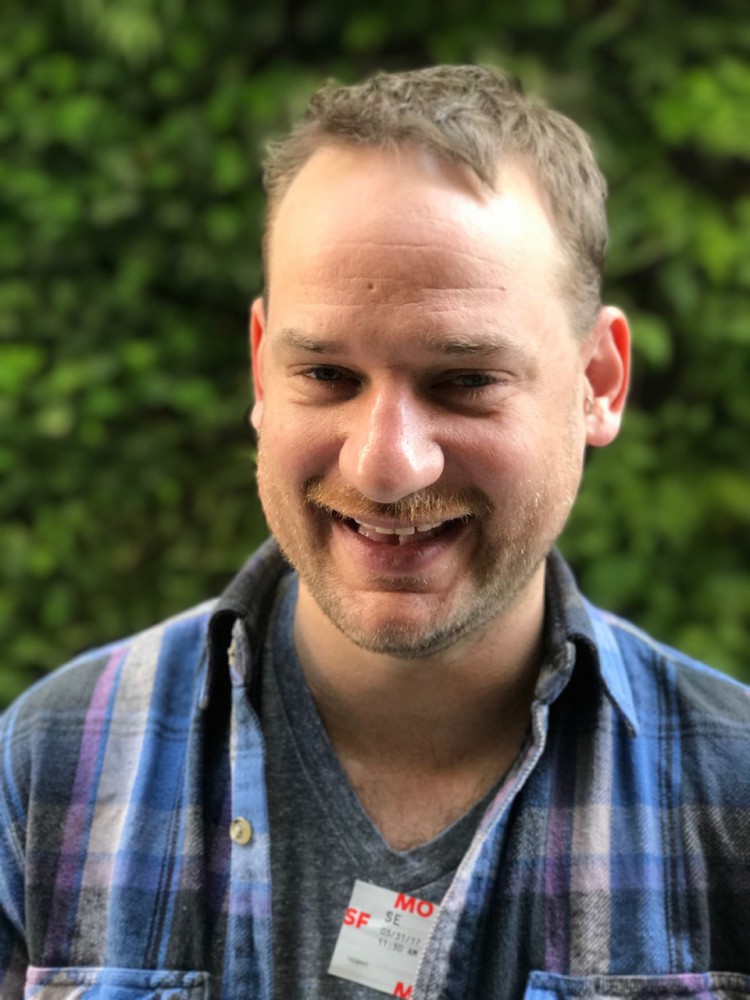 Café 24, tucked away on the second floor of Genentech Hall, has been a consistent fixture on UC San Francisco's Mission Bay Campus for more than 15 years. Every day it features "Adrenaline Hour" from 3-4 pm where all coffee and espresso drinks are $1 off and the cookies sell out early. It's open for breakfast and grad students and faculty alike know the restaurant is packed from 11:30am to 1:30pm for lunch.
But the most consistent feature of Café 24 is General Manager Aaron Mills of Mission Bay Foods, who helped open the doors of the restaurant.
"I've been here from the beginning," said Mills. "The campus has grown up around us. Originally, this area was a food desert with no restaurants in sight."
While new buildings have been constructed and restaurants added over the years, Café 24 and Mills remain a constant. "I love the fact that I still see some of the same UCSF customers that walked into the restaurant when it first opened. I've seen students graduate and employees move to other jobs and it's been fun to celebrate their successes. I feel like I'm part of UCSF."
His path to the university began in 2003 when he moved to Los Angeles from his home in North Carolina. He worked in the entertainment industry and soon found a side job in San Francisco orchestrating lighting at drag shows. "I remember the first time I drove across the Bay Bridge into San Francisco and knew this is where I was supposed to live."
Mills works at Café 24 during the day and remains active in the theater at night. He has worked for Ray of Light Theatre, Broadway By the Bay, and Peaches Christ Productions. Mills served as a spotlight operator for productions such as Hedwig and the Angry Inch and Jesus Christ Superstar. His upcoming show is American Psycho at the Victoria Theatre which runs May 17 through June 8.
Because Café 24 is only open for breakfast and lunch, Mills is able to pursue his passion for theater at night. "The hours are perfect," he said. "My weekends are free, and it allows me to continue my theater work."
He also enjoys his customers at the café. "It's an equal mix of student, staff, faculty and Nobel Prize winners," Mills said with a laugh. "You never know who will stroll into the café."