Safety & Security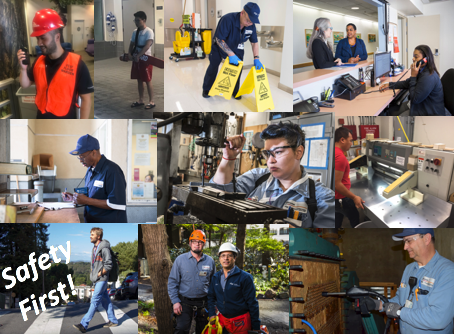 CLS Safety Committee's Emergency Preparedness Prize Giveaway!

What's really scary? Not being prepared for an emergency! The CLS Safety Committee would like to thank CLS staff for your participation in the Great ShakeOut earthquake drill on Oct. 17 by awarding randomly selected staff with emergency preparedness prizes. A list of finalists can be found below. If you have been chosen as a finalist, answer two questions correctly and win! Thirty prizes will be randomly awarded. Prizes include: Emergency bags, personal water purifiers, first aid kits, flashlights, and more!

FINALIST LIST

Finalists: Please submit your answers here. Good luck!

ALICE ABATE

ANGELO ACUNA

FATIMA APARICIO

MEGHAN ARRIAZA

LYSANDER ASUNCION

XAYASETH BOUDSADY

MOHAMED BOURDOUD

PATRICK BRYANT

LAI CHAN

ALBERT CHENG

DAVID CHOW

DARLENA COLVIN

KARINA COTA CARDENAS

CARLOS GALLARDO

SEMHAR GEBREHIWOT

MIKE HUANG

YUE HAO LIANG

PHILLIP LUCCHESI

JACK LY

MARTIN MARTINEZ

LESLIE MARTINEZ VARGAS

AMANDA PALEGA

ELISEO PANGANIBAN JR.

RICH PORTILLO

MANUEL RAMIREZ

SHAUNA STRONG

CALVIN TANG (Facilities)

MORGAN VAISSET-FAUVEL

XIAO CHUN WANG

JAY XUE

EMERGENCY: 9+911
To reach UCSF police, dial 9+911 from any campus phone or 415/476-6911 from a non-campus phone.
POLICE NON-EMERGENCY: 415/476-1414


Safety First! Here in CLS, safety is our first priority. First and foremost, we want to be sure that you, our employees, are safe. Without a safe and secure workplace, we cannot be successful.

We'd like to hear from you! We invite you to submit your feedback about this webpage.