Safety & Security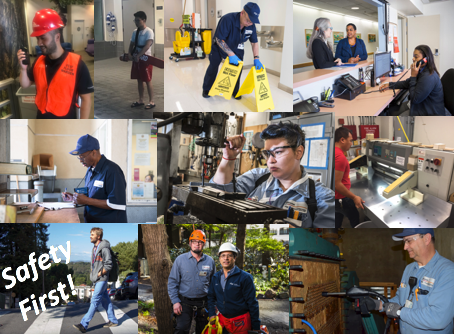 EMERGENCY: To reach UCSF police, dial 911 from any campus phone or 415/476-6911 from a non-campus phone.
POLICE NON-EMERGENCY: 415/476-1414


Safety First! Here in CLS, safety is our first priority. First and foremost, we want to be sure that you, our employees, are safe. Without a safe and secure workplace, we cannot be successful.

We'd like to hear from you! We invite you to submit your feedback about this webpage.