Safety & Security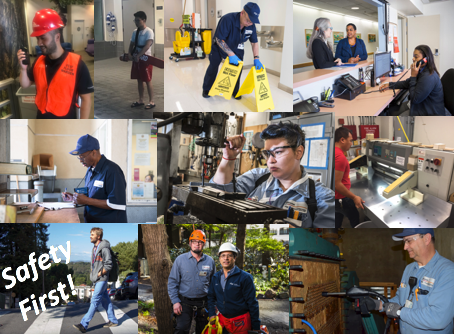 EMERGENCY: To reach UCSF police, dial 911 from any campus phone or 415/476-6911 from a non-campus phone.
POLICE NON-EMERGENCY: 415/476-1414


Safety First! Here in CLS, safety is our first priority. First and foremost, we want to be sure that you, our employees, are safe. Without a safe and secure workplace, we cannot be successful.


Building Signage for COVID-19: Due to COVID-19, we have new protocols to follow while working/studying in UCSF space. For your convenience, this series of signage templates can be downloaded and printed from your local printer and placed in your immediate area.

We'd like to hear from you! We invite you to submit your feedback about this webpage.