Leadership Development Program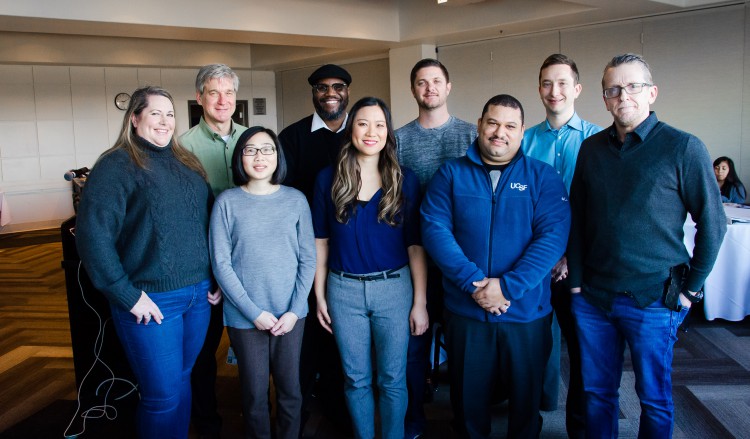 Pictured: 2019-20 LDP Cohort

Prospective applicants: Due to the COVID-19 pandemic and revised budget planning/spending guidelines on development and training activities, please note that the program start date for the next cohort will be delayed, likely to Fall 2021. Please stay tuned for further information or email .(JavaScript must be enabled to view this email address).
About CLS Leadership Development Program
Collaborate – Build Knowledge – Lead: Leadership development means building knowledge and competency not only for the management of day-to-day operations, but also for inspirational and effective organizational leadership.
The purpose of the CLS Leadership Program is to expand and deepen the CLS leadership team by offering a training program for managers, or equivalent, whose performance and initiative has demonstrated leadership potential. This program provides opportunities for future CLS leaders to:
* Build knowledge and competencies in areas such as public speaking, financial analysis, strategic planning, influencing and negotiating, and more
* Gain practical leadership experience
* Prepare for possible advancement within the University environment
* Expand and deepen team dynamics
* Develop valuable relationships with cohort members
* Network with UCSF & CLS leaders and program alumni
* Contribute to a need within CLS via a group project
* Break down silos
Elements of the Program
* Orientation/Welcome event
* Team building activities
* Assessments and review/coaching
* Coursework
* Leader lunches
* Mid-program meeting
* Group project - proposal & final presentation
* Graduation celebration
* Presentation to CLS Leadership group
2019 CLS LDP Sample schedule
2019 CLS LDP Class descriptions
Program commitment: Applicants must commit an average of 1+ day per month (formal activities and/or classes, plus project meetings arranged by the cohort) over the course of the 16-month program, with the understanding that attendance is mandatory for all program events.
Eligibility Requirements
* Current supervisor, manager, experienced professional (P3) or equivalent in Campus Life Services
* Demonstrated initiative and leadership potential
* Committed desire to assume leadership role
* Minimum "Meets" as overall performance rating in most recent PE
Additional Consideration Factors
* Timeframe at UCSF and CLS
* Non-exempt classifications will be reviewed on a case-by-case basis
Application Process
The application includes a personal statement, career development plan, resume, and possible interview. Additionally, the applicant's supervisor/manager provides a statement of endorsement and the applicant's director provides business unit approval. Diverse candidate applications are encouraged. The application process for the program is currently closed. Check back for more information or email to inquire (information below).
Questions?
For more information, contact: Elicia Rozic, Great People Development Manager, .(JavaScript must be enabled to view this email address).