Development & Training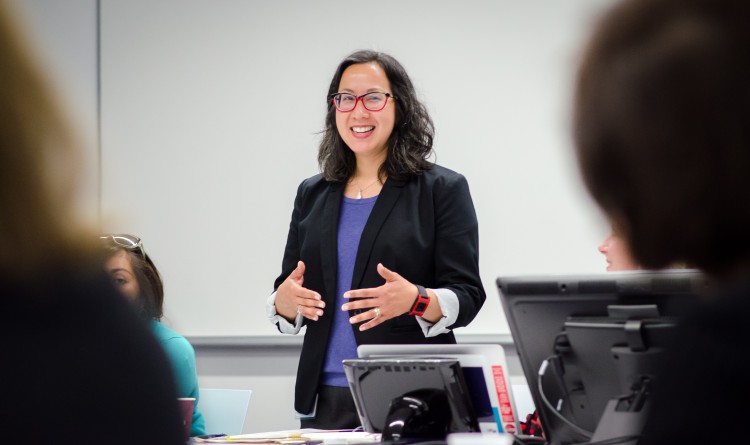 "Putting our people on their path to greatness!"
Campus Life Service's development & training opportunities focus on the people that make CLS a great place to work. Employee performance excellence and professional growth is supported through orientation, trainings, and standards that bring out the best in all CLS employees.
Announcements
CLS PEOPLE MONTH
It's important to take care and to spend some time on yourself, including your professional development! CLS People Month (April) is dedicated to doing just that. Visit the People Month webpage(s) for a calendar of events, past recorded sessions, ideas on self-led activities, online learning and certificates, learning from others and more.
DO YOU KNOW ABOUT OUR CAMPUS' MANY LEARNING AND DEVELOPMENT RESOURCES?
Check out current training and events. Additionally, there are hundreds of online resources on multiple topics available 24 hours a day, 7 days a week for no charge at LinkedIn Learning for UCSF and Skillsoft. Certificate programs for managers and staff are further opportunities to enhance your development.
UC MANAGING IMPLICIT BIAS SERIES
The UC Managing Implicit Bias Series is a series of six eCourses designed to increase awareness of implicit bias and reduce its impact at the University. The program further reinforces the University's commitment to diversity, equity, and inclusion. For more information, log into UC Learning Center.
PROFESSIONAL DEVELOPMENT PLANNING
Have you sat down with your supervisor/manager to create a Career Development Plan yet this year? More information can be found on the Career & Professional Development page.
DISCOVER YOUR CAREER PATH AT MY UC CAREER
Check out My UC Career, a great new resource to support talent mobility within UC. My UC Career is a unique tool for career exploration and growth, developed to support UCSF employees. The site gives you access to six fast-paced modules covering career discovery, job search, resume building, marketing yourself, networking and research, and pre- and post-interview.
Our Core Programs and Services
Career & Professional Development
CLS People Month
DEIA-AR, including CLS Diversity Library and I AM Campaign
Engagement
Leadership Development Program
Required Trainings
Tuition Assistance Program for CLS Career Staff
Other departmental efforts include staff recognition, performance evaluation training, and other collaborations. For additional information or any questions, contact Elicia Rozic, CLS's Great People Development Manager & DEIA Engagement Champion, at .(JavaScript must be enabled to view this email address).