Project Management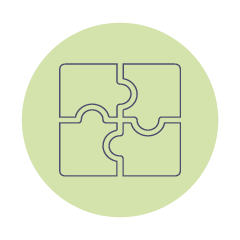 Our Project Manager (PM) is your point person within CLS Marketing throughout the life of your project. They will review your request, establish a schedule, and help to keep your project on time and on budget.
Once your copy is approved, you will receive design sketches when they are ready for your review, until they are approved and ready for digital upload or printing. The PM will also review vendor proofs for quality control, so your pieces print or post as they should.
To learn about the services we provide see The Life of a Project Infographic (also below).
You can go directly to an online request form on this infographic by clicking on the live links (in blue and underlined). These form links and additional information are also below.
---
HELPFUL LINKS
Ready to get started on a new Campaign Strategy or Design Project?
Fill out a Creative Services Request Form.
We work with pdfs for routing designs to clients for review.
Learn how to mark-up a pdf.
Need Copy Assistance for Internal Communications or a new Design Project?
Fill out a Copy Review or Copywriting Request Form / Copy Fact Sheet.
Need to Request a News Article or Social Media Post?
Fill out a CLS News or Social Media Request Form.
Want your message to appear on the UCSF Mobile APP?
Review our guidelines and fill out the UCSF Mobile APP Push & Reservation Form.
Want to learn more about our services, time frames, and process?
Click on the In This Section links at right.