Creative Services Design & Production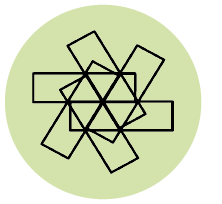 CLS Marketing partners closely with our design and production partners in Documents & Media. Together, we translate your business goals into compelling design and editorial to elevate your message on a variety of platforms: print advertising, digital signage, websites, E-mail marketing, social media, and mobile platforms.
Ready to get started on a new Campaign Strategy or Design Project?
Fill out a Creative Services Request Form.
Need Copy Assistance for Internal Communications or a new Design Project?
Fill out a Copy Review or Copywriting Request Form / Copy Fact Sheet.
We work with pdfs for routing designs to clients for review.
Learn how to mark-up a pdf.
---
HELPFUL LINKS
Want a quick overview of the services we provide, and what the life of a marketing project looks like from start to finish?
Click on the Project Management page at right.
Need to Request a News Article or Social Media Post?
Fill out a CLS News or Social Media Request Form.
Want your message to appear on the UCSF Mobile APP?
Review our guidelines and fill out the UCSF Mobile APP Push & Reservation Form.
Want to learn more about our services, time frames, and process?
Click on the In This Section links at right.