Copywriting & Editing
"I don't know the rules of grammar. If you're trying to persuade people to do something, or buy something, it seems to me you should use their language."
― David Ogilvy, founder Ogilvy & Mather Ad Agency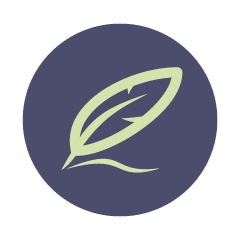 David Ogilvy, cited as "the father of advertising" made a great point. However, we also know that here at UCSF, we try to reach a variety of audiences and have to choose our words, carefully. Articles written for campus publications, e.g., Pulse, follow the AP (Associated Press) Stylebook used by American journalists. Copy and content that appear outside of articles, e.g., in advertising, collateral, Email, and websites—takes a less formal approach that sometimes is referred to as adspeak: more conversational and closer to how we speak when we're with our work family at the water cooler. Thankfully, you don't have to figure out which style to write: we can do that for you. For the record, we believe in the Oxford comma.
Ready to get started with Copy Assistance for Internal Communications or a new Design Project?
Fill out a Copy Review or Copywriting Request Form / Copy Fact Sheet.
---
HELPFUL LINKS
Want a quick overview of the services we provide, and what the life of a marketing project looks like from start to finish?
Click on the Project Management page at right.
Ready to get started on a new Campaign Strategy or Design Project?
Fill out a Creative Services Request Form.
We work with pdfs for routing designs to clients for review.
Learn how to mark-up a pdf.
Need to Request a News Article or Social Media Post?
Fill out a CLS News or Social Media Request Form.
Want your message to appear on the UCSF Mobile APP?
Review our guidelines and fill out the UCSF Mobile APP Push & Reservation Form.
Want to learn more about our services, time frames, and process?
Click on the In This Section links at right.