Brand Stewardship
"Our brand is the culmination of every impression that helps us – as part of the UCSF community – engage with supporters, patients, advocates, and students. It represents the pride and passion that we have in the work we do, and how we distinguish ourselves as UCSF."
– Welcome message on identity.ucsf.edu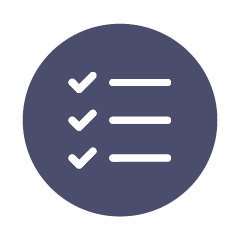 While Campus Life Services has effectively promoted itself as the group that, Makes Life Better Here, we know that we are part of a larger UCSF family and that includes the use of approved UCSF brand standards in all of our communications, including photography, editorial style, color palettes, fonts, and more. We are committed to being good brand stewards through the appropriate use of approved UCSF brand guidelines and assets. This commitment has led us to successful strategic relationships including a seat on the UCSF Brand Steering Committee, and amplification of our stories and messages in UCSF Pulse and UCSF social feeds. If you ever have a question whether or not your project is "in brand," contact us at .(JavaScript must be enabled to view this email address) and we will help you. We encourage all of our CLS communicators to become aware of the UCSF brand guidelines and to apply them in their communications, by visiting: identity.ucsf.edu.
---
HELPFUL LINKS
Want a quick overview of the services we provide, and what the life of a marketing project looks like from start to finish?
Click on the Project Management page at right.
Ready to get started on a new Campaign Strategy or Design Project?
Fill out a Creative Services Request Form.
We work with pdfs for routing designs to clients for review.
Learn how to mark-up a pdf.
Need Copy Assistance for Internal Communications or a new Design Project?
Fill out a Copy Review or Copywriting Request Form / Copy Fact Sheet.
Need to Request a News Article or Social Media Post?
Fill out a CLS News or Social Media Request Form.
Want your message to appear on the UCSF Mobile APP?
Review our guidelines and fill out the UCSF Mobile APP Push & Reservation Form.
Want to learn more about our services, time frames, and process?
Click on the In This Section links at right.