Campaign Strategy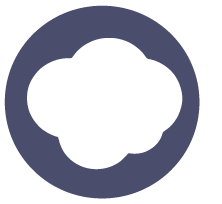 E-mail marketing. Social media. Websites. Articles. In-person events. Video channels. Lead forms. Print advertising. Direct mail.
Our goal is to ensure that regardless of which platforms or tactics that are employed, that they all work together to move you closer to your goals, whether it's awareness building, lead generation, increased participation, improved perception of your unit—or anywhere in between. All the pieces are integrated and work in harmony—then measured for their performance.
There is no one-size fits all especially in a technology-driven world where media favorites can change on an almost daily basis. CLS Marketing helps you make sense of it all.
Ready to get started on a new Campaign Strategy or Design Project?
Fill out a Creative Services Request Form.
---
HELPFUL LINKS
Want a quick overview of the services we provide, and what the life of a marketing project looks like from start to finish?
Click on the Project Management page at right.
We work with pdfs for routing designs to clients for review.
Learn how to mark-up a pdf.
Need Copy Assistance for Internal Communications or a new Design Project?
Fill out a Copy Review or Copywriting Request Form / Copy Fact Sheet.
Need to Request a News Article or Social Media Post?
Fill out a CLS News or Social Media Request Form.
Want your message to appear on the UCSF Mobile APP?
Review our guidelines and fill out the UCSF Mobile APP Push & Reservation Form.
Want to learn more about our services, time frames, and process?
Click on the In This Section links at right.