Activities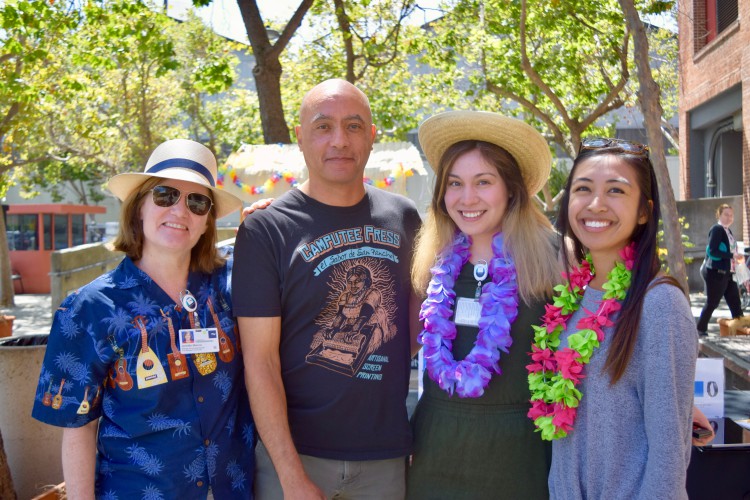 The most important part of the employee engagement survey process is collaboratively creating a team action plan. To help you and your team develop action plans, Campus Life Services has developed this page. Below, you'll find the twelve questions used in the Gallup Survey to help measure employee engagement. Under each of these questions, we've included specific examples of activities that help meet the definition of the Gallup question. Our goal is to make it easy for you and your team to become more engaged.
For example, If your team is trying to better recognize the contributions of team members, you can click on Gallup Q4 - In the Last Seven Days, Have You Received Recognition or Praise for Doing Good Work? and find examples of how other CLS teams are recognizing good work in their units.
By clicking on the Gallup questions below, you'll find a myriad of activities and examples you can use to create action plans to help your team become more engaged. For example, attending a Giants game with coworkers shows someone at work cares about me (Gallup Q5) and indicates I have a best friend at work (Gallup Q10).
In addition, Campus Life Services has a team of Engagement Ambassadors who can help you formulate your engagement plans. That team includes:
* Tamara Villarina (.(JavaScript must be enabled to view this email address))
* Elicia Rozic (.(JavaScript must be enabled to view this email address))
* Cathleen Stugard (.(JavaScript must be enabled to view this email address))
* Shauna Strong (.(JavaScript must be enabled to view this email address))
* Mike Huang (.(JavaScript must be enabled to view this email address))
* Jeanie Chan (.(JavaScript must be enabled to view this email address))
* Beverly Lee (.(JavaScript must be enabled to view this email address))
* Kisha Mickels (.(JavaScript must be enabled to view this email address))
Employee engagement can take many forms. The University of California, San Francisco, uses the Gallup Q12 Employee Engagement Survey to measure employee engagement. Gallup is considered the most effective measure of employee engagement. Gallup researchers spent decades writing and testing hundreds of questions, because their wording and order mean everything when it comes to accurately measuring engagement. As part of ongoing efforts to make the university a great place to work, UCSF periodically conducts a Gallup Q12 Survey of all staff to gauge their level of engagement and satisfaction as employees.
The CLS Engagement Committee will continue to update this page with submissions from staff to illustrate how each activity relates to the Gallup Survey. Feel free to use this page to gather ideas for staff engagement or to submit ideas that have worked well in your work group. Below are several current examples. We also encourage you and your team to submit activities that helped engage your team. By sharing our ideas for engagement, we make CLS a better place to work.
Engagement: Whose 'Job' is it Anyway?
- Define your own engagement
- Use your strengths to form positive engagement habits
- Build an action plan for sustained personal engagement
- Be accountable to yourself for your success
Read more about Employees Are Responsible for Their Engagement Too.
---
---