UCSF Celebrates the Opening of Two New Retailers with "Love Your Vendor Month" Concerts in February
---
Published on January 25, 2016
---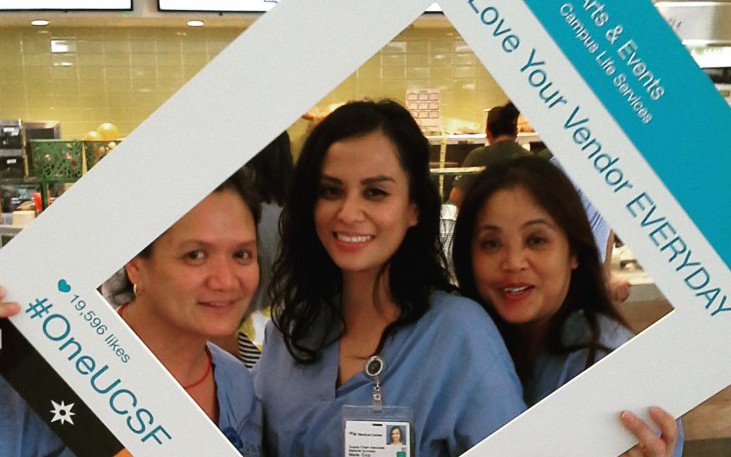 House-made granolas, premium coffee and tea, and a new full-service pharmacy will all be available to the UCSF community in February as two new retailers open their doors on campus.
To help celebrate, San Francisco Conservatory of Music's Nathaniel Martinez will bring his unique brand of classical guitar to entertain guests during the official grand opening of each business.
"We're excited to provide the campus with a new restaurant option at Parnassus," said Jen Dowd, UCSF Vendor Services Manager. "The new Walgreens is also opening at Mission Hall which provides Mission Bay with a full-service retail operation and pharmacy."
February has been dubbed "Love Your Vendor Month" as the campus celebrates the grand openings of the two new retail spaces.
Ladle & Leaf opened at the UCSF School of Nursing in mid-January but the official grand opening is set for noon to 1 pm on Tuesday, Feb. 9. The restaurant, located in the former location of Courtyard Caffe, is an evolution of the San Francisco Soup Company and offers a seasonal menu of globally inspired, locally sourced, farm-to-table food. It features a full breakfast menu that includes premium items like house-made granola, free-range eggs, and Equator coffees and teas. Ladle & Leaf will be open weekdays from 7 am to 4 pm.
The much-anticipated opening celebration of Walgreens at UCSF in Mission Hall will take place Tuesday, Feb. 23, from noon to 1 pm. The store, located on the ground floor of Mission Hall, opened on Jan. 27. It provides the Mission Bay Campus with a full-service retail operation and a full-service pharmacy specializing in pediatric medicine. Walgreens will be open weekdays from 9 am to 6 pm.
In addition to the musical entertainment, light refreshments will be served at each store grand opening on a first-come, first-serve basis while supplies last.