Milestone Celebration 2020
---
Published on June 17, 2020
---
Please join Campus Life Team in recognizing 125 colleagues who've reached a significant service milestone. We're more than proud of these team members and value their years of service to UC – more than 1,315 years in total! – and their dedication to making life better here at UCSF. Join us in celebrating their achievements!
35 Years of Service
Jon Giacomi - Facilities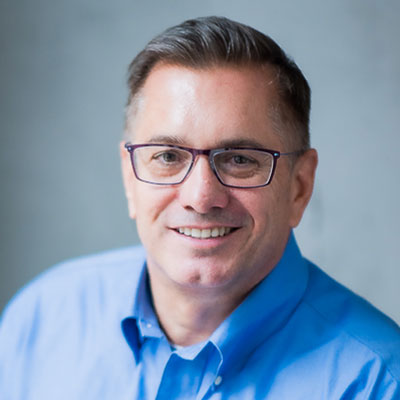 You are one of the most talented leaders I have ever met, and I'm thankful that you shared your creativity, charisma, and big thinking throughout the UC System for 35 years!  In particular, I'm grateful to the many contributions you made to Facilities Services and Campus Life Services. You'll be forever known for fostering a culture of diversity and inclusion, creating programs at UCSF that end up getting national attention, and setting a new high-bar standard for administrative units. -Clare Shinnerl
30 Years of Service
Joey Convento - Fitness & Recreation
Joey began his UCSF career 30 years ago working in the old Bear Buy supply store serving customers. From there, he moved to Campus Life Services Arts & Events where he produced hundreds of campus events and activities. Now in Fitness and Recreation, he regularly provides excellent customer service by taking time to connect with our members. He is an incredible emcee, which is very important in our line of work, making everyone - in even the biggest of crowds (or on Zoom!) - feel important, heard and welcomed. -Megan Gonzalez
Ruby Allen - Facilities
Congratulations, Ruby Allen, on achieving this significant milestone in service to UCSF. We sincerely congratulate you for being part of the Customer Service Center. Loyal and dedicated employees like you are the foundation to any successful organization. I sincerely appreciate your hard work and efforts year after year. We appreciate you and could not achieve our goals without you! -Jaycee DeGuzman
Greg Whisman - Fitness & Recreation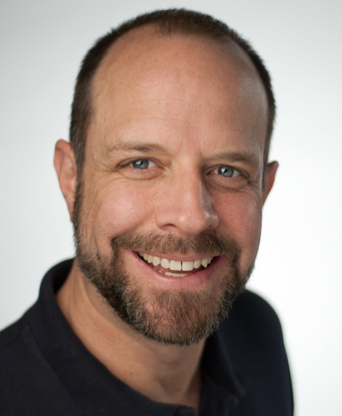 You don't need to be Greg's supervisor or work in Fitness and Recreation to know he is great for team chemistry…to use a sport analogy. He radiates genuine enthusiasm, positive energy and humor. He is someone you enjoy seeing for 30 years!
To date, Greg has had a total of 13 different jobs in his 30 years at UCSF.  From lifeguard to Millberry Conference Center Manager to snowboard instructor to the current FitRec General Manager of Facilities and Operations, Greg brings intangible qualities to any position.
In this age of analytics and artificial intelligence, Greg reminds us that the human factor is what makes life better. -Gail Mametsuka
Raj Sharma - Transportation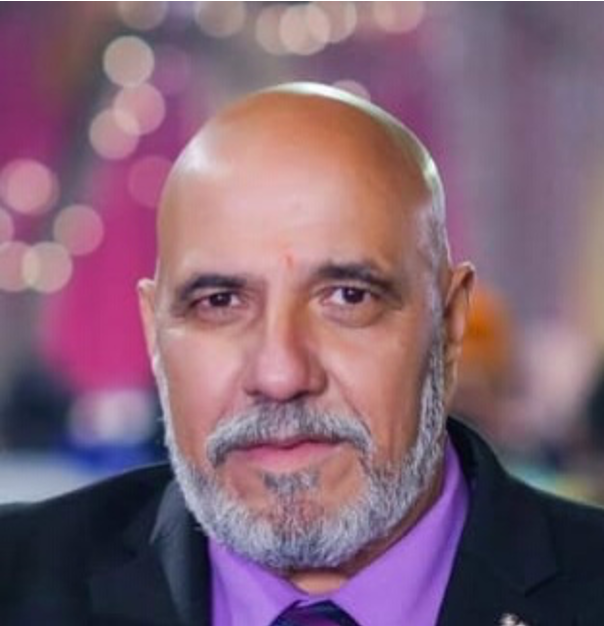 Raj Sharma is an exceptional employee. He always comes to work with a great attitude and a smile on his face. He has been on the westbound route for a long time, and it is the most on-demand route at Parnassus. He has a great relationship with his riders who are usually the same people every day. He has met many students since he drives them up to Aldea and has seen them go through school from the beginning until they graduate. He is a great asset to the Transportation Services, and we are glad to have him on our team. Thank you, Raj, for everything you do for our department and our passengers. -Edgar Rodriguez
25 years of Service
Suzie Kirrane - Technology Solutions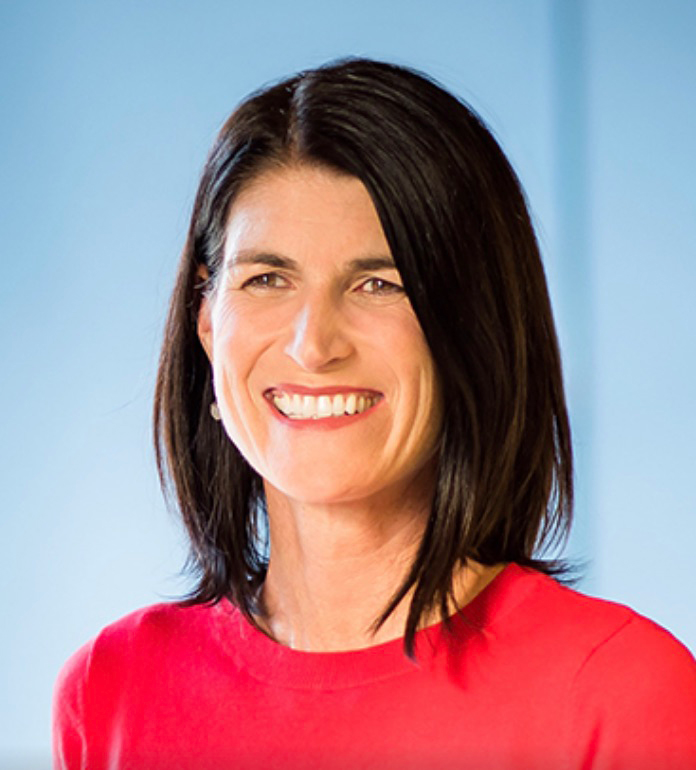 During her years at UCSF, Suzie has enhanced every team she has participated in. Her optimism, graciousness, and professionalism are welcome additions to any effort on which she works. It was Suzie's early efforts to refine and standardize the mix of identities and branding that led to renaming and branding Campus Auxiliary Services as Campus Life Services, solidifying CLS' role as trusted leaders at UCSF.
Suzie went on to demonstrate her strong leadership skills by undertaking the Family Services effort to successfully open the new Mission Bay Childcare Center. Currently, CLS Tech benefits from her refined communications, design, project, and stakeholder management skills in growing and enhancing offerings in Digital Signage, UCSF Mobile App, and Ecommerce. Additionally, Suzie's commitments to her team and community beyond operational successes are demonstrated in her work to receive the Diversity and Inclusion Certificate, which she embodies daily with her thoughtfulness and consideration toward all.
We have been fortunate to benefit from her contributions to community and colleague, productivity, and play for 25 years and look forward to what she will help us do together in the years to come. -Daniel Freeman
Mario Carmona - Documents & Media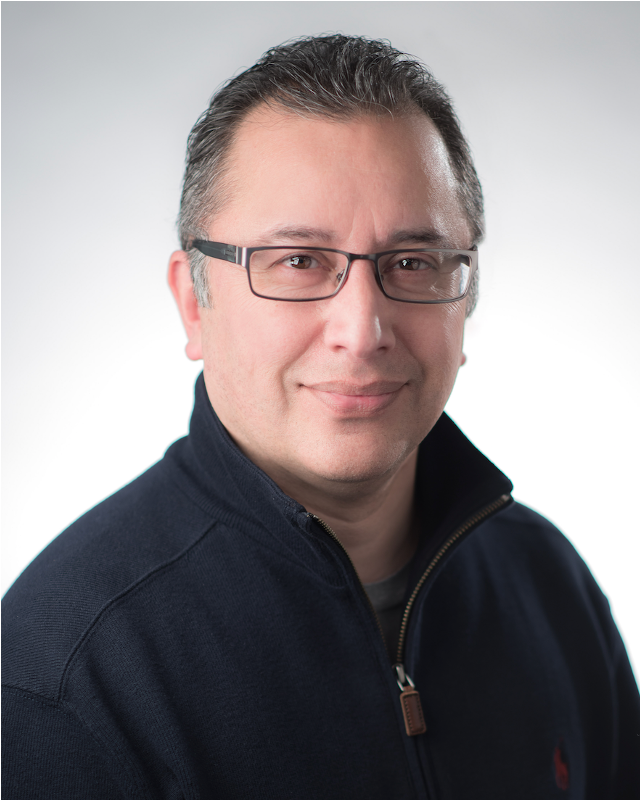 Whether managing the customer service team in the Guy S. Millberry Union Bookstore or supporting the computer sales staff in The Source or creating print ads to submit into the Empact! newsletter for Reprographics and QuickCopy or serving on the committee creating Quality Service values for the organization or helping steer the Balanced Scorecard or contributing to the group driving Campus Auxiliary Services into the future to Mission Bay, Mario can be counted on to get the job done.
This goes beyond UCSF - Mario has been instrumental in Documents & Media's effort to expand its UC customer base during a difficult economic period, working with others in the department to establish copy business centers at UC Hastings Law as well as UC Berkeley following the closure of their UC Printing Services. 
Mario is regularly recognized for his dedication, motivation, and innovation in encouraging and supporting his staff to do the best they can each day, whether it has been over the many years he has been here at UCSF or just yesterday. -Mike Brower
Roger Hefty - Documents & Media
Roger reported to me, until January of this year. He now reports to Lisa Gee in our department. Lisa and I worked on this together:  Roger Hefty has worked for the University of California system for 25 years. Roger worked for UC Berkeley Print Services for 15 years before coming to UCSF. Roger has been a great addition to our department, as well as for UCSF Documents and Media for ten years. Roger demonstrates PRIDE values with everyone by providing excellent customer service, knowledge, skills, and a can-do attitude. -Pamela Krol
Annette Wheeler - Transportation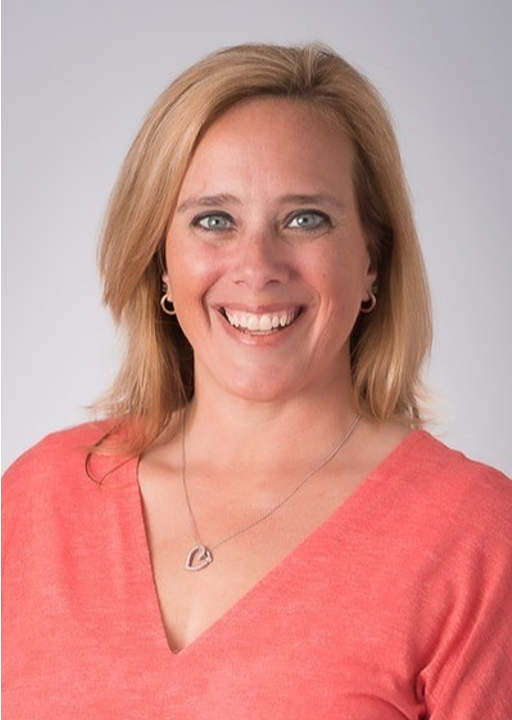 Annette Wheeler has been with UCSF for a remarkable 25 years and most recently became the inaugural Senior Organizational Development Specialist with UCSF Transportation. In this role, she manages all programs and services that affect employee well-being, productivity and morale.
Annette started working at UCSF over 25 years ago as a lifeguard, desk clerk, and swim instructor for Fitness & Recreation. From there, she became the Operations Supervisor and then the Aquatics Manager. After 19 years with Fitness & Recreation, she took a position in Human Resources where she worked for six years.
As an HR Generalist, she supported approximately 400 clients in various departments, including Transportation Services, where she assisted with labor relations, performance management, reclassifications, leave administration, and training. Annette embraces PRIDE values and goes beyond the call of duty to help everyone. She immensely values attentive listening and the power of collaboration and teamwork. -Amit Kothari
20 years of Service
Reggie Sparks - Documents & Media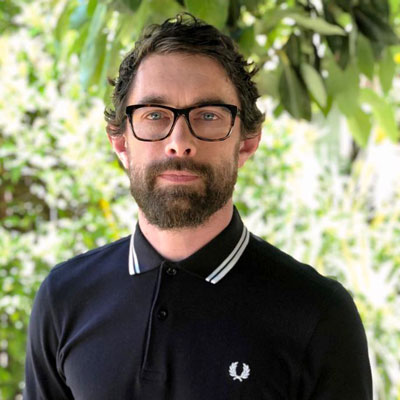 With 20 years at UCSF under his belt, Reggie Sparks has grown from an AA1 limited position into a technical Creative Director with a portfolio of admired projects that spans across the UC family of organizations. He is well respected for his ability to innovate and inspire clients while translating technical requirements into digestible/actionable designs and customer experiences. His skills in design are matched only by his team-first approach, creating optimal shared work experiences, long before remote working was on-trend. -Mike Brower
Marco Giron - Transportation
Marco Giron has been a valuable asset to UCSF Transportation for the past 20 years. He has put in many hours of driving while ensuring the safety of all riders. Marco exhibits an exceptional level of professionalism which has motivated our entire management team immensely. Marco takes pride in his job and shows his dedication through hard work, ensuring that every day is a success. We know we can rely on Marco to always go the extra mile. It is wonderful to see him being recognized for the contributions he has made. -Thupten Lhundup
Carl Gearlds - Central Admin
Carl Gearlds started working at Campus Life Services in October 1999 with Fitness and Recreation, and he has stayed with CLS for his entire UCSF career. He spent some time offering administrative support when working for CLS IS (now part of CLS Tech) and had an assignment with Housing before moving to his current role in CLS Central Admin.
Carl exhibits professionalism and excellence by being a primary contact in Central Admin for CLS units needing accounts payable processing. He has proven himself to be available, accountable and timely in providing this service. Carl is a great steward of university assets and resource management and works with vendors and departments for the best outcome. -Shauna Strong
Michael Powers - Facilities
Congratulations on your 20 years of service milestone achievement as you celebrate a significant anniversary of your employment at UCSF, Facilities Services, Fire & Life Safety Systems. Reaching this milestone is a very special occasion for you and our department since it is a testimony of your professionalism, loyalty, respect, and integrity.
I personally appreciate your willingness to listen without being judgmental and promoting teamwork. Your experience and working knowledge have been an asset to our department. You are a valued member of our team and your continued contributions are vital for UCSF to continue to be successful in meeting our stated mission, vision, and values.
Our organizational achievements are made possible because of your individual efforts as well as the efforts of your team members. Again, thank you for your hard work and dedication. We look forward to your ongoing contributions and a bright and successful future together. -Raj Bhakta
Tamara Villarina - Retail
Tamara has been an integral part of Campus Life Services since she arrived 20 years ago. First in Childcare and then for the last 19+ years with Retail Services, she is the glue that holds us together! She does this while displaying all the PRIDE values and maybe more importantly and impactfully, she is just plain old-fashioned KIND! Tamara has a can-do and "What can I do to help?" attitude in every encounter, whether it is with faculty, staff, students, patients, visitors, retail tenants, or employees. She is a trusted, valuable member of the UCSF and CLS community, and we in Retail Services are so lucky to have her firmly entrenched in our corner helping every day to make life better here!  Thank you, Tamara, for your valuable service and for being on our team! -Jennifer Dowd
Additional 20-Year Milestone Achievers:
Yuen (Andrew) Wang - Transportation
Steven Rogers - Fitness & Recreation
15 years of Service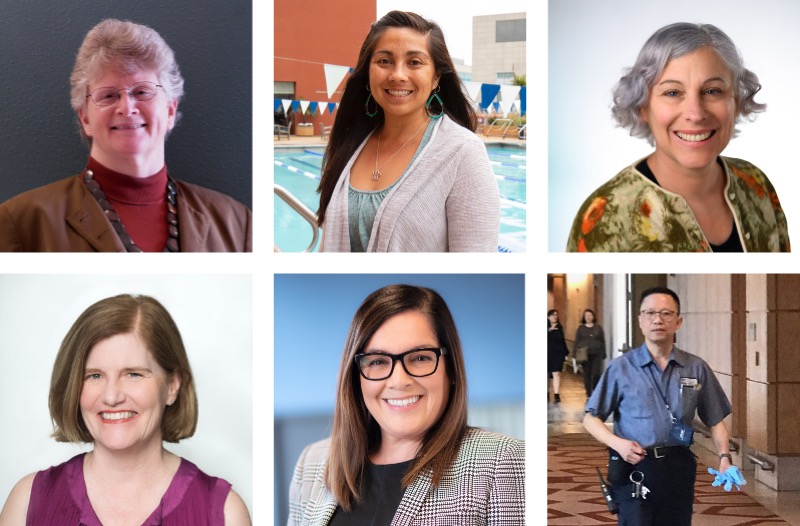 Left to right: Vicki Sliger, Danski Perez, Tracey Long, Jennifer Mannix, Bernadette Jimenez, Sam Wang.
Not pictured: Ana De Vega, Anton Goff, Bob Key, Bo Ji Xiao, Bo Xiao, Bo Xin Xiao, Caridad Lacson, Carmen Argueta, Efren De Guzman, Francisco Lara Funez, Gloria De La Cruz Bebing, Donald Luo, Helen Chen, Ho Biu Lau, Irene Lee, Jingxian Xu, Jorge Segovia, Jorge Vega, Jose Martine, Rafael Martinez, Ramiro Mendez, Richard Lee, Thupten Tsering, Thupten Tharchin.
10 years of Service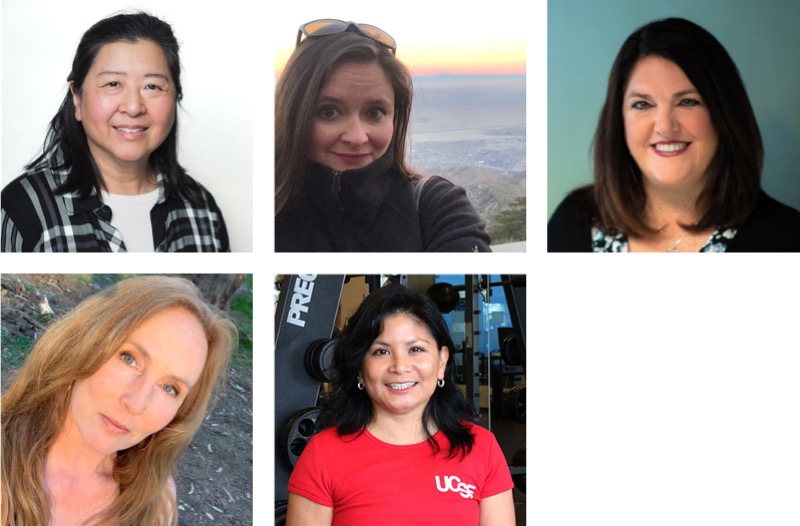 Left to right: Gail Lee, Meghan Arriaza, Pamela Krol, Deborah Coleman, Lorna Bernardo.
Not pictured: Craig Ma, Cui Liu, Frances Sanguinetti, Hilda Falkenstein, Jennie Birc, Jorge Vasquez Hernandes, Justin Perry, Reynaldo Redaja, Steven Rogers, Talia Bar-Cohen.
5 years of Service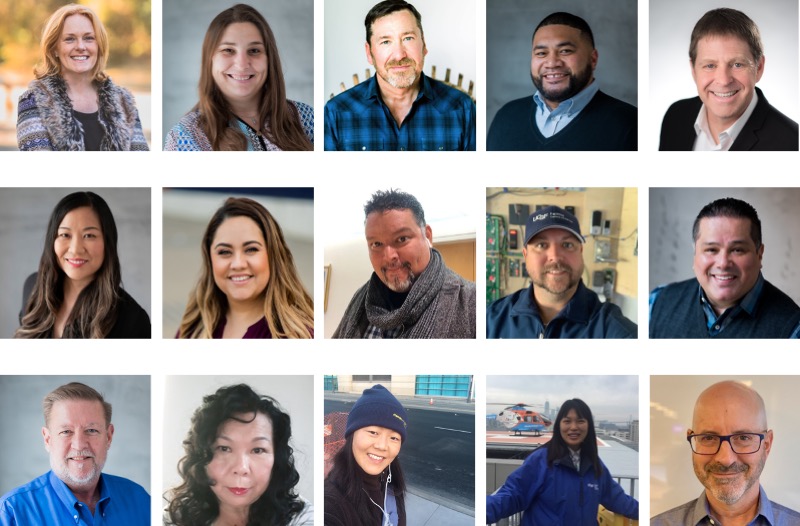 Left to right: Clare Shinnerl, Kate Shimshock, Gordon L. Goode, Leebo L. Pomele, Robert Hood, Susan Yun, Yuliana Hernandez, Gustavo Buenrostro, Jacob Moler, Juan Ayala, Dan Standridge, Beverly Lee, Thonden Tsering, Yan Liu, Joshua Litwin.
Not pictured: Ajax Guevara, Alexander Chiu, Ana Alfaro Mejia, Ana Tan, Arlen Zhou, Caleena Lee, Caroline Wick, Christopher Cunningham, Christopher Palitz, Darrick Lo, Eliseo Panganiban Jr., Fang Liao, Geda Cheng, Gerlie Mendoza, Girma Taye, Jing Fang, Jonathan Hsu, Jose Gonzalez Leo, Jose Rocha-Becerra, Jose Suarez Hernandez, Juliann Vigilia, Leslie Cheung, Leslie Martinez, Lin Fang Liu, Lynn Kamen, Marc Guerrero, Marcelino Gomez, Mario Ramirez, Marisa Taylor, Max Sugaya, Melissa Forde, Michael Perez, Monica Ascencio, Morgan Vaisset-Fauvel, Nancy Zhu, Natalya Mendizabal, Nicole Balzer, Patricia Padilla, Ravindra Singh, Richard Lau, Richard Mcconnell, Sonya Harris, Steven Yee, Sueanna Wong, Wangran Lu, Yanan Zhu, Yinen Situ, Zachary Concepcion.