Clare's New Year's Message to CLS
---
Published on January 08, 2018
---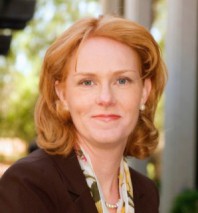 The start of a new year always excites me. It's when I return to work feeling rejuvenated after a break from the routine. I snuck in a little skiing with my family (only manmade snow, though) and watched a few outstanding movies. My favorite was The Greatest Showman, as it delivered several inspirational themes, including a powerful message about the beauty of inclusion and diversity.
I hope you also feel refreshed and enthused, though I realize that several of you worked over the break on critical projects.
In Facilities Services, teams were busy overseeing the remodel of the Nursing Mezzanine (photographed below) and the recarpeting of the library stairs (photographed with Facilities Manager Chris Gonzalez), among other projects. These locations receive a lot of foot traffic, and so I'm thankful to the staff who worked over the break. These projects are the start of many physical enhancements that Facilities Services and other departments are bringing to gradually revitalize Parnassus.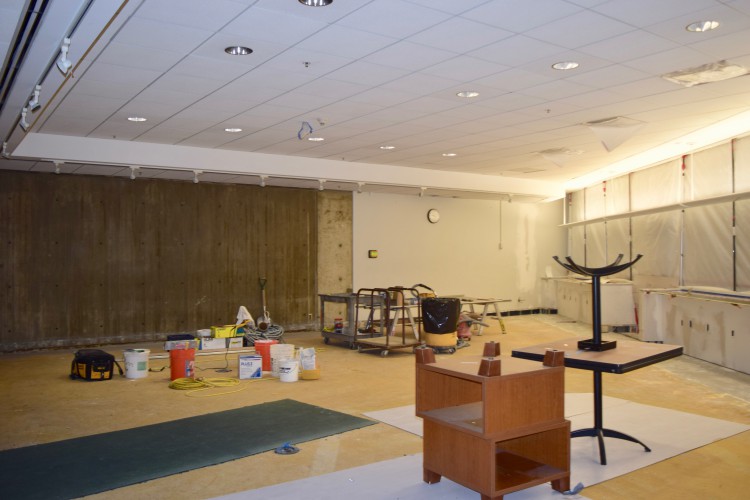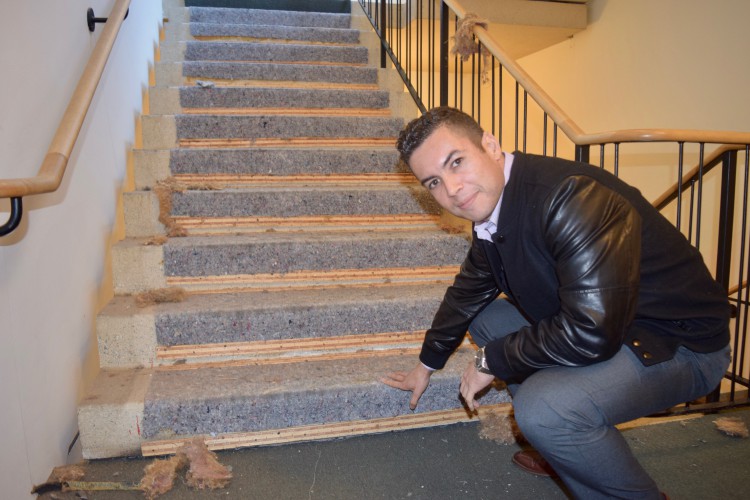 Teams working in Fitness & Recreation also worked over the break to replace 70 pieces of exercise equipment at Bakar (Mission Bay) and improve other aspects of the center. This upgrade was timed to impress all those with ambitious New Year's resolutions, as this article points out!
Modular childcare "classrooms" were constructed offsite and trucked to Mission Bay over the course of several nights, starting shortly before the break and finishing up this week. If you walk by the Rutter Center, you'll see the powder-blue modulars formed in a square (photographed below). In a few months, Family Services will open the new childcare center and make way for an additional 190 youngsters to receive care on campus. Having this expanded space will bring needed relief to our long waitlist.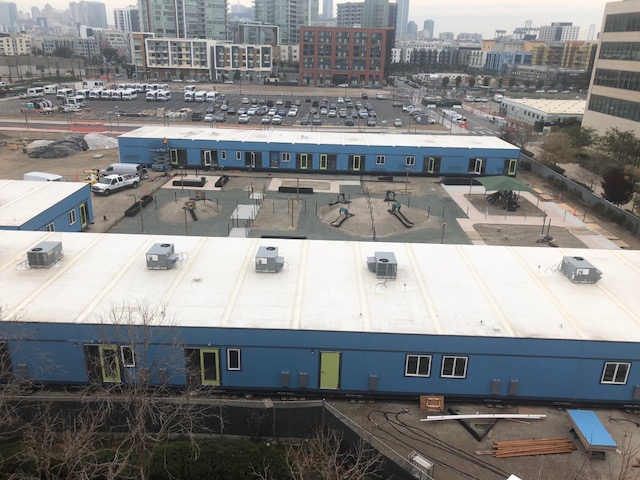 By-the-way, so that our stakeholders know what we're up to, we publish our fiscal year goals with quarterly updates on our CLS website, If you're curious about what you and your colleagues are up to, please check out the About Us page!
If you walk south of the Mission Bay hospitals, you'll notice two enormous holes on the westside of Minnesota Street. This is where Housing Services will add 595 apartment units to its inventory in the summer of 2019. The team in Retail Services is busy partnering with Housing Services to include a corner market on the ground floor. Offering a place that sells milk, veggies, fruits, etc. is a new concept for Retail Services, and those who live in the Minnesota housing complex will be thrilled to have a place to shop!
Brand new, all-electric transit buses (below is a photo of one of the new buses on the assembly line) are replacing much of our fleet of diesel shuttles in 2018. You'll see these new arrivals parked in Mission Bay's northern lots and notice them being driven (without passengers) as part of a rigorous training program. They'll be operating this spring. As you all know, electric buses are better for the environment - and are also quieter for our neighbors and cheaper to operate over time.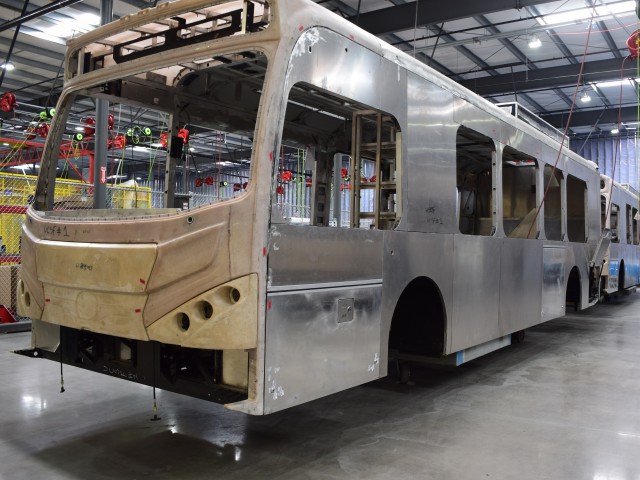 Next week, my direct reports and I will be volunteering at the Family House. Volunteering will be a fulfilling way for the CLS executive team to contribute to the wellbeing of families and connect with UCSF's mission to advance health worldwide. The idea of encouraging UCSF staff to volunteer as a way to build engagement came from the CLS 2016 Leadership Development Program cohort. As part of their program's practicum, they designed UCSF Volunteers and the program can now be used by all of you!
I have a lot of 2018 New Year's Resolutions, most important among them is to do a better job of recognizing you for the amazing work you do. My mind is full of gratitude but taking action to express my thanks requires a different approach. Fortunately, the team working in Great People, Great Place have been collaborating with Human Resources and others to launch recognize.ucsf.edu, a new website where it's really easy to send a thank you. Count me in for sending more of these gratitude messages this year!
Many of you come by my office – spontaneously and planned – to say hi and tell me what you're working on. I really enjoy hearing from you, so please continue with the visits or just stopping me when you see me around campus.
For 2018, I wish you the very best, in both your professional and personal lives.
Happy New Year!
Clare