Clare's Kudos For The 2017/18 Goals Celebration
---
By Clare Shinnerl on August 30, 2018
---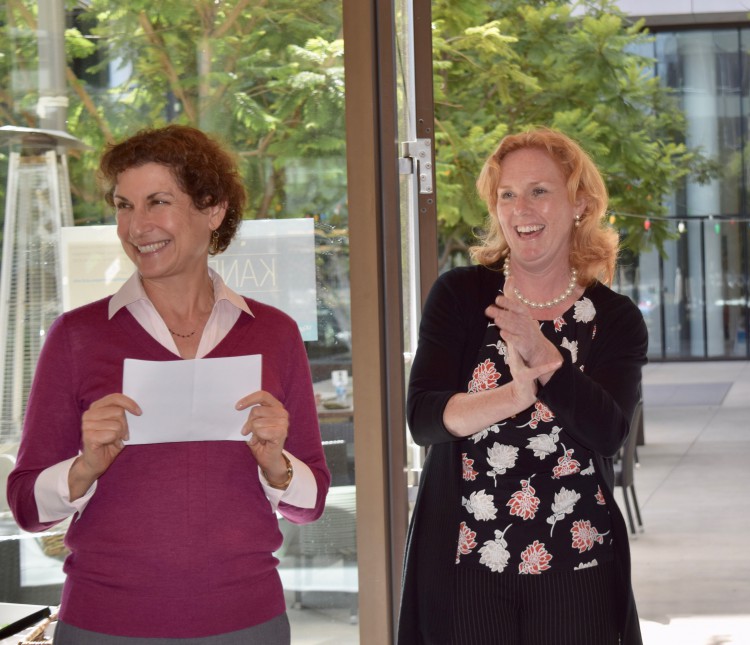 Every August, brave staff members from within CLS present a three-minute summary some of their most noteworthy accomplishments. It's one of my favorite events because I get to sit in the audience and proudly listen to the many ways that CLS's great work advance the University's mission.
This year, I was particularly proud because we invited a team of judges from outside of CLS to select the winners. Having outside judges was a chance for some of our most important customers and partners to let us know which presentations inspired them most. The event was also a chance for the judges to learn more about our work and pass along the good news to others (an ulterior motive of mine, if I may confess). Many thanks to Mike Denson (Chief of Police), Lisa Cisneros (Senior Director, Strategic Communications) and Liz Watkins (Dean of the Graduate Division and Vice Chancellor for Student Affairs) for judging our efforts!
In an accompanying article by Robert Hood, you can read more about the event, including, of course, lots about the winners and how their presentations aligned with our True North Pillars!
This year, we changed the format to allow presentations by teams of two. I can't remember who brought forth the brilliant idea to make this change, but kudos to that great mind as this modification amplified the importance of collaborating and made clear that CLS operates as a team, even if we're technically organized into lots of different departments.
Those of you who have worked with me for a while know that I highly value marketing and communications, which includes showing off our contributions and making sure the good news doesn't sit in a file drawer. I'm thankful to the presenters who had the courage to get up in front of a crowd (and high-level judges) and who also believe it is necessary and deserving to draw attention to great administrative work. Well done, everyone!