Faculty Housing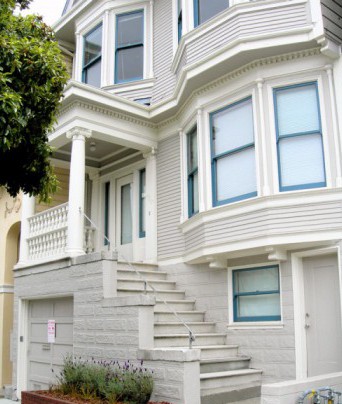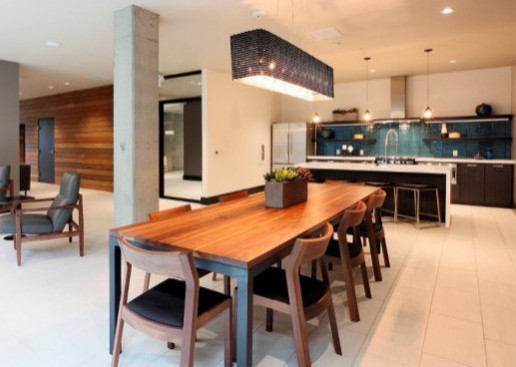 (pictured above: a home on 5th Avenue at Parnassus Heights, the community kitchen at the new Mount Zion Housing building)
Houses, flats, and apartments are available to Faculty at the Parnassus, Mount Zion, or Mission Bay campuses.
Opening this summer: Mount Zion Housing at the Mount Zion campus.
The accommodations and amenities vary significantly. We recommend that you contact Housing Services directly to discuss options and availability.
Assignments Timeline
Priority for Housing is based on the move-in date of the applicant (housing need date). For example, those who apply for August will have priority over those who apply for September. When the date of housing need is the same, priority will go to those with the earliest application date.
Eligibility
Faculty are eligible for the following unit types:
* 5th Avenue (Parnassus) 2- & 3-Bedrooms
* Mission Bay 1-, 2-, & 3-Bedrooms
* Tidelands Efficiencies, Studios, and 1-Bedrooms
* Mount Zion Housing 1-, 2-, 3-Bedrooms
View our Campus Housing Eligibility page here.
Parking Information
Faculty Houses at Parnassus: some, but not all, apartments have a garage space assigned to them. If so, the cost is included in the rent. Tenants in the units that do not have an assigned space may apply for garage parking that is assigned by seniority (length of time living in UCSF Housing). Street parking may be available but permits must be arranged through the City of San Francisco SFMTA. Apply for a garage space at the Parnassus Housing Office: 415-476-2231 or .(JavaScript must be enabled to view this email address).
Mission Bay: Parking is available at the adjacent parking garage or surface lots. Permits are available for purchase at Parking and Transportation Services office located on the first floor of the 1625 Owens Street Garage. The monthly cost is dependent upon your university affiliation and when you use the parking lots.

Tidelands: Tenants are eligible for UCSF TIDE parking permits for use in both Tidelands garages. Tidelands tenants will have the option to purchase monthly parking based on their status as a student or an employee. The rate for a UCSF employee who is a Tidelands tenant will be $250.00 per month.

Mount Zion Housing: Tenants are eligible to park in the Mount Zion Housing building parking garage. Tenants will have the option to purchase monthly parking permits.
Please contact Parking and Transportation Services for more information:
Parking Permit Cashier Booth
1625 Owens Street – ground floor, in the Rutter Center garage
Phone: 415-476-4646
Email: .(JavaScript must be enabled to view this email address)
UC Home Loan Program - Mortgage Origination Program (MOP)
The Mortgage Origination Program (MOP) is a recruitment tool to assist qualifying new faculty in purchasing their first home in the Bay Area using a below-market rate mortgage. Eligibility for MOP participation is restricted to faculty with appointments in the Academic Senate series (Professor/ Ladder Rank, Professor In Residence, or Professor of Clinical X) or members of the Senior Management Group (SMG) within the first two years of their eligible appointment. Faculty with appointments in the Adjunct or Health Sciences Clinical series are not eligible to participate in this program. Please visit Academic Affairs for more information.
Landed
Housing Services is pleased to connect UCSF employees with Landed, a personal finance company that provides employees of health care and educational institutions, including UCSF, down-payment support and other home-buying resources.
To learn more about Landed, please review program highlights (below) and visit Landed's UCSF portal: https://www.landed.com/ucsf.
.(JavaScript must be enabled to view this email address)